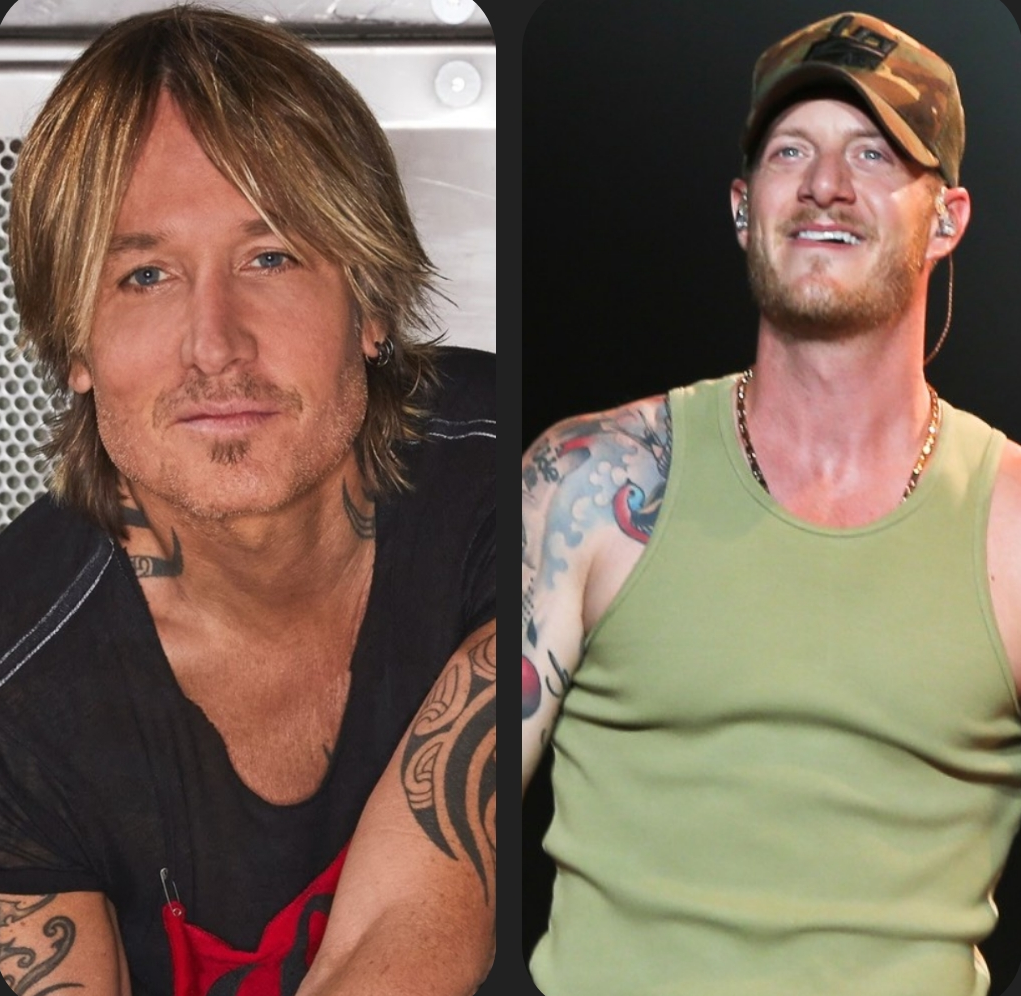 Keith Urban is adding a special guest to his The Speed of Now World Tour. The Grand Ole Opry member announces that Tyler Hubbard will join him on September 3 for his show in Mountain View, California, and remain with Urban for the remainder of the dates on tour. Ingrid Andress is already serving as Urban's opening act on the road, and will continue opening for Urban for the remainder of the tour as well.
"I'm psyched that my brutha Tyler Hubbard is gonna come out and join Ingrid and me on the fall leg of my "SPEED OF NOW WORLD TOUR," Urban says. "It's like some Ocean's 11 [stuff], and it's gonna be a BLAST!!!!!"
"I've been writing and recording a lot of new music for my first solo album, songs that are made to be played live," adds Hubbard. "I am so excited to be joining Keith on his fall tour and can't wait to play them for the first time for fans across the country."
Urban is especially thankful to be back on the road, after spending so much time away from his fans due to the pandemic.
"I think I didn't need the pandemic to be grateful for a lot of things," Urban said on the Today Show. "I really already was. But I can tell the audience has a new love and appreciation for the moment."
Hubbard has been moving full-speed ahead with his solo career, after spending the last several years as one-half of the award-winning Florida Georgia Line duo, with  Brian Kelley. Hubbard has already released "5 Foot 9" and "35's," and reveals on social media that another new song, "Way Home," will be out on Friday, July 15.
Although Hubbard and Kelley both acknowledge that fans might not have heard the last of Florida Georgia Line, for now, Hubbard is putting all of his energy into his own solo music, instead of trying to balance his own music with FGL.
"That was a question that we talked about prior, actually, because at the beginning he really wanted to do both," Hubbard shared with Everything Nash and other outlets during a virtual media event. "And I thought about it and slept on it. We talked to life coaches. It wasn't just an overnight decision, but I came to the conclusion that for me, whatever it was that I was doing, I wanted to give it 100 percent. And I felt like it was only fair for BK. to give himself 100 percent if he was going to do this, step out and do the solo thing."
All of Urban's The Speed of Now World Tour dates are available here.