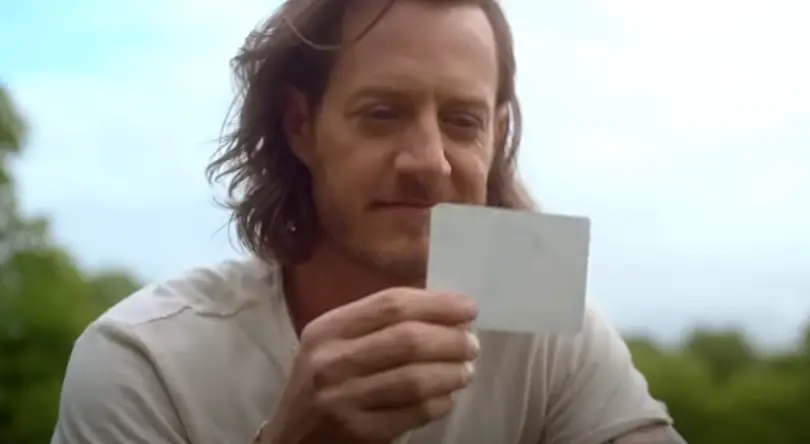 Tyler Hubbard has released a new song, "35's," from his forthcoming new solo album. The song follows Hubbard's debut solo single, "5 Foot 9," which was recently released.
Hubbard spoke out about the fun new song on social media, which he says is already a favorite among his family.
"It's a song that makes me wanna put the pedal to the metal, but it's really about slowing down and living life at a slower pace, being present, and in the moment," Hubbard shares. "I wrote it a couple of years ago with my buddies Jordan Schmidt and Michael Tyler and it's become an anthem in my home that I never get tired of. This one's gonna be fun to play live. Turn this one up."
Hubbard's new music comes as he and his Florida Georgia Line partner, Brian Kelley, announced that they were taking a break from the award-winning duo to focus on their own solo projects. With Hubbard's new music coming out, and Kelley recently signing a new deal with FGL's record company, Big Machine Label Group, Hubbard admits he is unsure if or when he and Kelley will focus on music together.
"Right now it's hard to say if there is a world where they can both co-exist," Hubbard revealed during a virtual event with Everything Nash and other media outlets. "But  I naturally tend to just want to go all-in on whatever it is I'm doing. We all know how much work goes into making a career work. And for me to try to manage and successfully execute two careers simultaneously just seems — I'm not going to say impossible, but not very realistic, and I could see it getting real sticky and really confusing, at least at the beginning."
It was at an exhibit honoring Florida Georgia Line at the Country Music Hall of Fame and Museum that Hubbard and Kelley announced they were going to be focusing on solo projects.
"We're in an interesting phase right now," Hubbard said at the time. "I think we get a new perspective on life right now. We kind of had our blinders on for 10 years of just … more songs, more hits, more shows. And now obviously due to the pandemic, we've sort of gotten to step back and have a different perspective and enjoy family time … and thinking about our future outside of music, which has been great and really exciting."
"What I plan on channeling, and I think BK is on the same page, is the next decade really diving even deeper into our passion for the craft of songwriting," he adds. "I think we want to invest in younger artists, and we want to create a legacy that's beyond just making records and touring."
Download "35's" here.