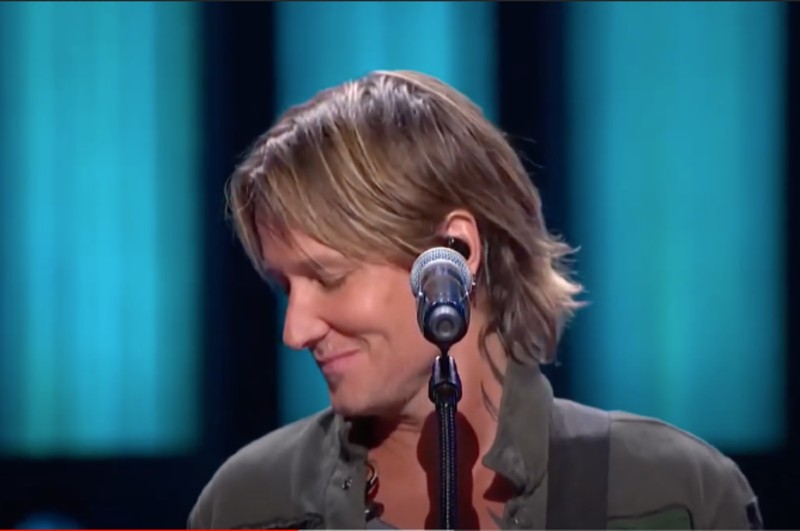 Keith Urban has won numerous awards, sold out massive arenas, and become a member of the Grand Ole Opry, but all of those accomplishments pale in comparison to what he is most proud of. The New Zealand-born star says it's his marriage to actress Nicole Kidman, and his ability to overcome his long-standing addiction to drugs and alcohol, which he is most proud of achieving.
"There's a lot of things. Marrying the right person, massive," Urban told Reba McEntire, on her Living & Learning with Reba McEntire podcast (via People)."Marrying for the right reasons, getting sober 15 years ago was a big turning point in my life."
Urban's early days in the United States were filled with highs, including writing and performing music, and lows as well. The father of two earlier recalled a time he was supposed to play in the studio on a Dixie Chicks song, but was too impaired to perform.
"[I] never had specific goals," Urban recalls, adding that he merely wanted to "live in Nashville, wanted to write songs and make some records and hope the radio plays them … Some people come see us play our own music instead of covers that I'm playing. That was it, that was the goal."
Urban has been open about how much sobriety changed his life for the better, although it's a decision he believes he could not have made without the influence of his supportive spouse.
"She's just the one, that was it," Urban shared on Dax Shepard's Armchair Expert podcast. "She's the one that I was searching for my whole life, and everything not only changed but had to change in me if I was going to go that road. It felt like an ultimate fork in the road moment in my life. It was literally like, 'You either get this right now, or you are never, ever going to get it right. This is your one shot.' Really, it felt so obvious."
"I knew where I was going, and I was going into the light, finally," he added. "It was everything I was looking for and then some. Beyond, just beyond."
Urban will embark on his The Speed of Now World Tour in 2022, including a run of shows in the United States. Find dates at KeithUrban.com.