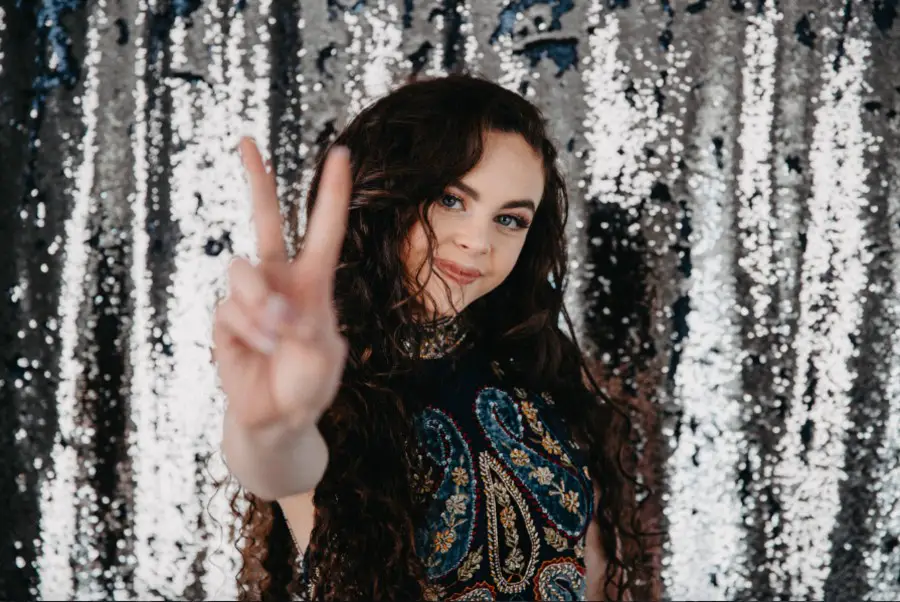 Kelly Clarkson is singing the praises of Season 15 winner of The Voice, Chevel Shepherd, after the 19-year-old posted a video of her singing a new song, "Lookin' for Loretta." Clarkson, who had Shepherd on her team on The Voice, shared the rising star's performance on social media, praising Shepherd for her performance.
"Love this song and, my gosh [Chevel], your voice is flawless on it," Clarkson tweeted.
Love this song and, my gosh @officialchevel, your voice is flawless on it 👀❤️ pic.twitter.com/CTFd8kRFff

— Kelly Clarkson (@kellyclarkson) June 25, 2021
Shepherd previously praised Clarkson for her influence on her life and career, even after her time on The Voice ended.
"I know it sounds really cliché because people tell you that all the time, but it's really a really good piece of advice because a lot of things can happen, and especially when you're in the limelight like that," Shepherd told Everything Nash. "It's always good to stay grounded and stay yourself, and remember how you got to where you are. And she also told me when I was on The Voice stage to just go out there and have fun, and don't even worry about if I'm going to go home or not. As long as I'm singing and doing what I love, that's what matters."
It is fitting that Shepherd sang a song about Loretta Lynn, since the Country Music Hall of Fame member is a big inspiration to Shepherd.
"I love Loretta," Shepherd gushed. "She's definitely one of my favorites. I look up to her as a musician and as a person. She's always stayed true to herself, and never strayed away from that. And then I look up to Tanya Tucker, Gretchen Wilson, The Chicks. I look up to all of them. There's a lot of musical influences on my record that stem from them, because that's the music that I grew up listening to, but I always make it my own. But my influence, my biggest one would have to be Loretta. And I also love Dolly [Parton] as well."
Shepherd released her Everybody's Got a Story EP earlier this year. The record includes songs by Kacey Musgraves, Shane McAnally, Brandy Clark and more.
"Right after I won The Voice, I had been wanting to put out music so bad, and I had been waiting so long," Shepherd told Everything Nash. "I recorded it in the end of 2019, around then, and I was just so proud of it. And I was like, 'I wish this would come out tomorrow because I love every song so much.' I love the whole project, and it was something that I have been wanting to do for so long, my whole entire life. And so finally putting together a project that's being released for people to hear all of it, the whole package, I'm really, really excited."
Find all of Shepherd's music, as well as her upcoming shows by visiting her website.