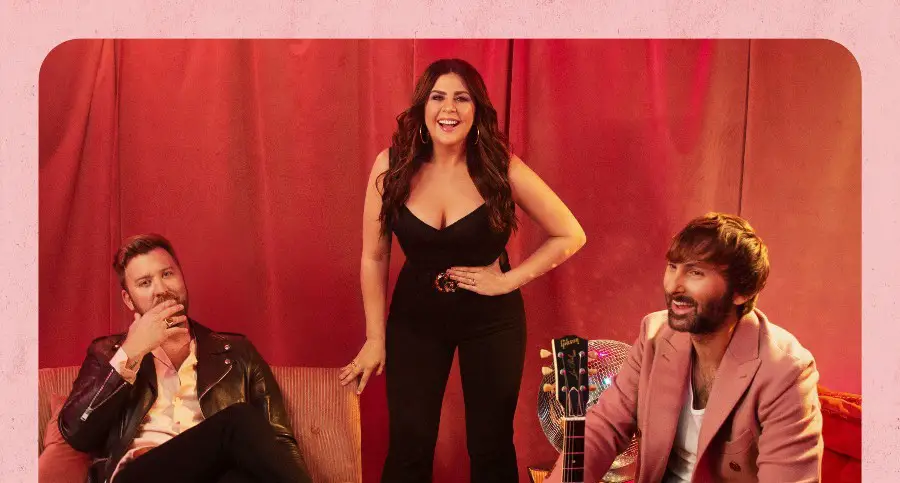 Lady A is incredibly proud of Carly Pearce, in every way. The trio, made up of Hillary Scott, Charles Kelley and Dave Haywood, invited Pearce to join them on their upcoming What a Song Can Do Tour, both for who she is as an artist and as a person. Scott spoke out about Pearce, after Pearce recently said Lady A's "vulnerability is what kept me alive" following her divorce from Michael Ray.
"I watched the video of Dolly surprising her for Opry invitation," an emotional Scott shared with Everything Nash and other outlets at a virtual media event. "We toured together over in Europe. We did C2C [Country to Country festival] a couple of years ago, and we got to spend some good time together. And we also share a friend in Busbee, who is no longer with us. And so, there's a lot that bonds us. Watching her, she's one of the most incredible souls.
"And that means a lot that she would say that," she continues. "I would say the same to her. I mean, her album, the way that she just bared it all, it's just so inspiring and powerful. I just loved the way that those songs were written. I could fangirl over Carly all day long. I'm just so thankful."
Pearce will serve as the opening act on Lady A's upcoming tour, along with Tenille Arts and Niko Moon.
"They're all just beautiful. We bring young, beautiful people, to make us feel young again," Kelley joked of choosing their upcoming acts. "They're just super-talented. Carly, we respect her and her music. I just think she's a very similar, I would say, artist. I think Lady A and Carly kind of lean more towards, I would say some of the heartfelt songs, and the tear-jerkers a little bit more. I think our fans are going to love her, and vice versa. And then,  Niko Moon and Tenille Arts, both are coming off of just No. 1s. Dave, I know has been diving headfirst into Tenille's record."
Lady A just announced their new album, What a Song Can Do (Chapter One), will be out on Friday, June 25.
"There's an interdependence that we have with each other, and music is at the center of that to me," Scott says of the project. "We are all living in the now together…we're all a work in progress, and that is what we wanted to share with these songs on the first chapter."
Purchase What a Song Can Do, and find tour dates, at LadyAMusic.com.