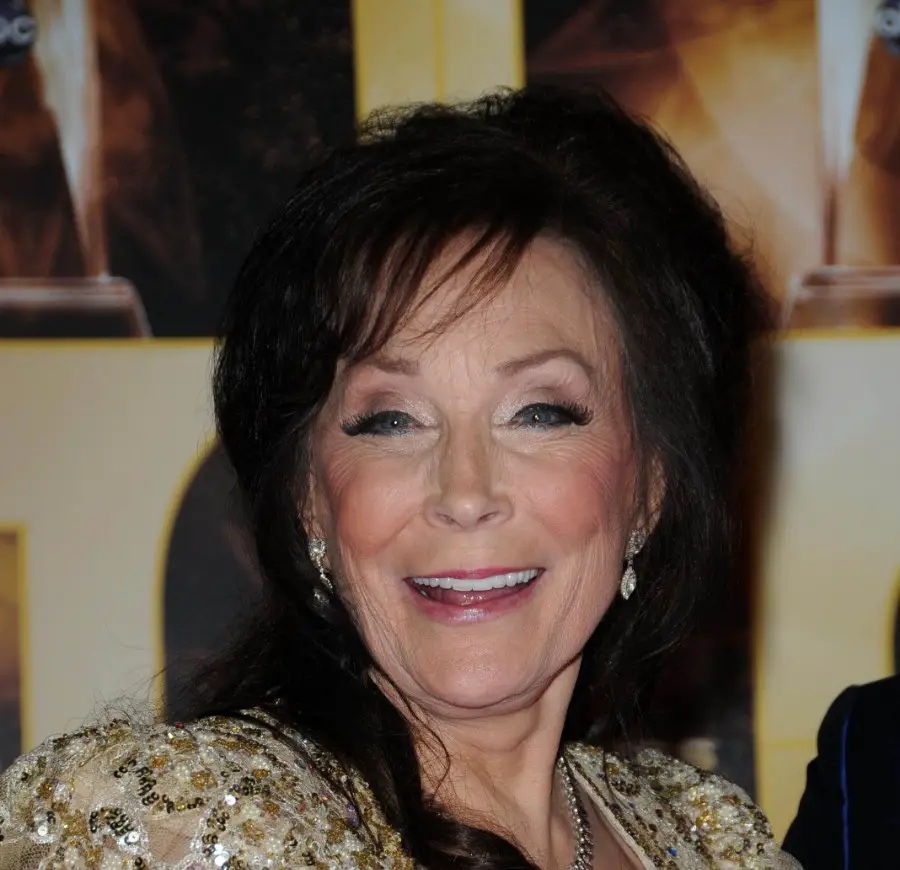 Loretta Lynn will release her 50th studio album, Still Woman Enough, on March 19. The record includes collaborations with Tanya Tucker, Margo Price, and Reba McEntire and Carrie Underwood, who together join Lynn for the fiery title track.
"I came up with that title years ago," Lynn tells Sounds Like Nashville. "It's the title of my 2002 autobiography, co-written by my daughter, Patsy, but I just couldn't write the song. Patsy and I were going through old song ideas and that one title just stood out to her. She wrote a really great chorus and I started writing the verses."
It wasn't long after Lynn started writing the song that she knew she wanted to recruit McEntire to sing on it with her.
"As soon as I had the first verse, I told Patsy, 'I'm going to get Reba to sing this with me' and shoot, having Carrie was a big treat for us," Lynn boasts. "I loved what they've added to the song. We are girlfriends singing about being strong women."
Tucker joins Lynn on "You Ain't Woman Enough," a full-circle moment for the 88-year-old.
"For almost 50 years, I am proud to call Tanya Tucker one of my best friends," Lynn reflects. "She was just a little girl when I met her, and I took her under my wing. I have always loved her singing. No one sings a country song better than Tanya. I love what she did on 'You Ain't Woman Enough.' She was the only one I wanted to sing that song with."
Still Woman Enough was produced by John Carter Cash, the son of Johnny Cash and June Carter Cash, along with Lynn's daughter, Patsy Lynn Russell.
"There is nothing like having people you love and trust to work with," Lynn says. "The truth is Patsy and John Carter Cash are very talented … They know what roles they have in making this and all of the musical recordings we have worked on. That is why we have been able to record as much as we have. I love them both."
Lynn is considered by many artists, male and female, to be a role model, but her advice for all of them is still the same as it has always been.
"I tell young artists today if you're a songwriter tell your story, tell the truth," Lynn shares. "That's what I did. It just so happened a heck of a lot of women were feeling the same way. We have come a long way, but we still have a long way to go."
Lynn's duet with Margo Price, "One's On the Way," is out now. Still Woman Enough will be released on March 19.