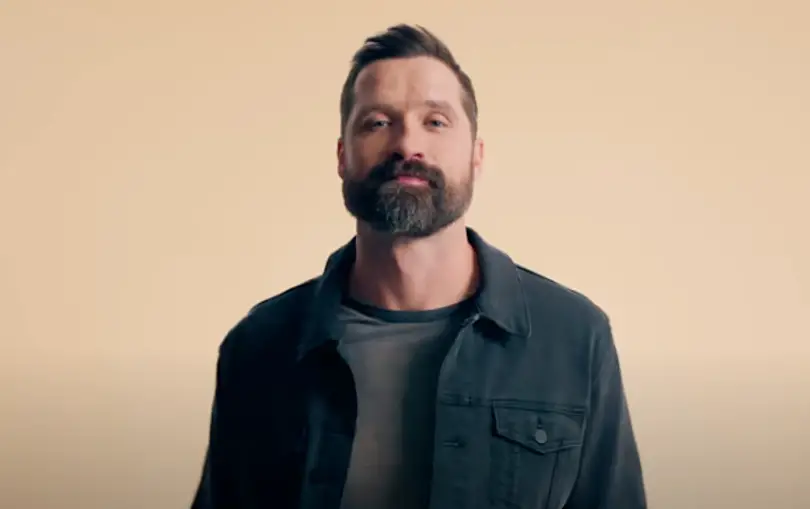 Walker Hayes has not been shy about his sobriety, or the struggles that sometimes come with it. The father of six included both "Drinking Songs" and "AA" on his latest Country Stuff the Album project, with the latter written by Hayes, along with Luke Laird and Shane McAnally.
"It was funny: three recovering, alcoholics, writing the truth," Hayes tells Everything Nash. "Just saying, 'I'm just trying to do these things in life that I fail at all the time. But I'm trying, and that's what I'm up to.' That's how that song came about. I walked in the room and 'Fancy Like' was just on a rocket. Luke just laughingly said, 'Man, how are you? What are you doing? How is it going?' And I said, 'Man, I'm just trying to stay out of AA.' He said, 'Let's go. You write that down.' And that was the conception of 'AA.'"
Hayes last had a drink in 2016. While he is now accustomed to sobriety, the 42-year-old freely admits it is sometimes still a struggle, a struggle he plans on continuing to overcome.
"I often wonder, like in Heaven is the beer really good, and if you drink it, are you satisfied with just one, 'cause you don't need to be drunk?' Hayes reflects to Everything Nash. "There's nothing to cope with. I have a song on one of my 8 Tracks called 'Wish I Could Drink.' One day my kids are gonna turn 21, and I can't have a beer with them. Will it kind of hurt when I watch them? And I think, 'Man, I hope you don't have that me in you.' I think about that all the time. I wish I could do anything responsibly. I'm really such an addictive personality. I think part of that is why I was still here in Nashville for this to even happen is I couldn't put the guitar down."
Hayes credits his ability to be sober, along with being able to overcome many of the challenges he has faced, including the loss of his daughter Oakleigh, with his Christian faith.
"Things are changing all the time," Hayes says. "I need mercy. We all need a lot of mercy and we need to give a lot of mercy. My only hope is Jesus. That's my message. And I think He's everybody's. And to me, there's a freeing thought that life is not the end all be all. It's beautiful, but it's gonna let us down continually until it's over. There are beautiful, beautiful things to behold in it and about it. Life isn't the answer, but Jesus is. That's my message."
Hayes is currently on his The Fancy Like Tour, with his entire family joining him on the road. Purchase Country Stuff The Album and find tour dates at WalkerHayes.com.