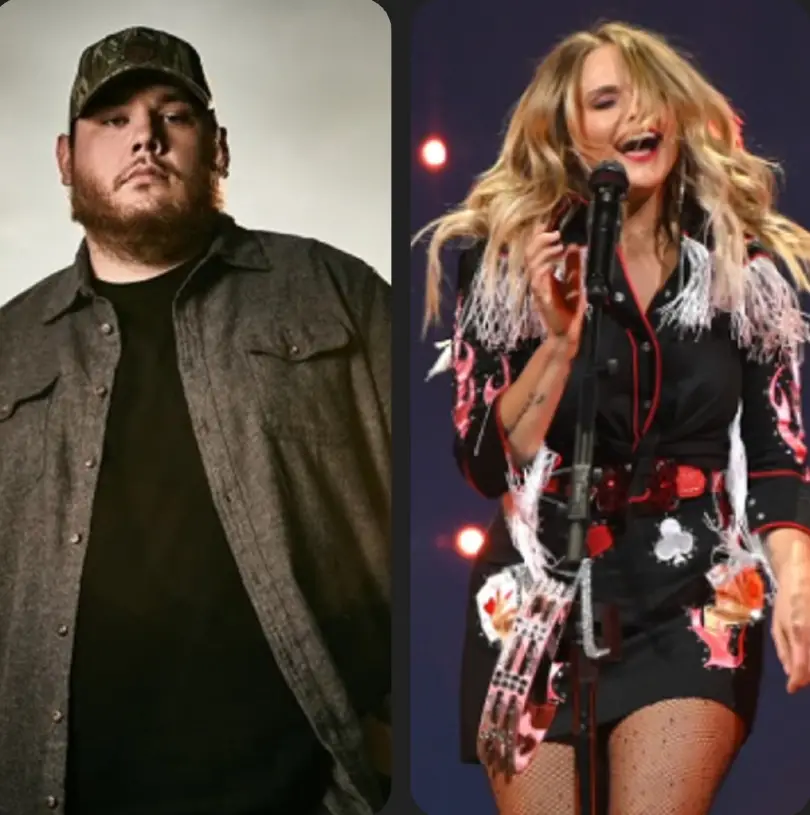 Luke Combs has a new album out, and a new song! The 32-year-old just dropped a duet, "Outrunnin' Your Memory" with Miranda Lambert. The song is from his latest Growin' Up album, out now.
Combs wrote "Outrunnin' Your Memory" with Lambert, unaware that the song would turn into a vocal collaboration as well.
"I don't want anybody to feel pressured when I ask them [to duet]," Combs tells Taste of Country Nights. "I don't want them to feel like, 'Oh man, I feel like I've got to this because they asked,' kind of thing. When we wrote that day, it wasn't like, 'Hey, let's write a duet' or 'Let's write a song for your album, or your album.' It was just like, 'Let's write a good song.'"
In fact, it wasn't until Combs went into the studio to record the song that he realized he wanted Lambert's voice on the track as well.
"When I went to record it, I was just like, 'Hey, I think it would be awesome if you would sing on this thing if that's something that you're interested in,'" the star explains. "So, she came and gave it a run and it sounded great. I was really thankful that happened because I think it turned out awesome."
Combs is not only a fan of Lambert's voice, but of who she is as a person as well. The new father says he and his wife, Nicole, have become close friends with Lambert and her husband, Brandon McLoughlin.
"She's always been really fun," Combs boasts. "Me and my wife have hung out with her and her husband, and they're fun folks. Fun to be around, fun to drink with. It's just a pleasure to hang with them."
Combs already had a No. 1 song from Growin' Up, with "Doin' This." He just released his latest single, "The Kind of Love We Make," which he wrote with Jamie Davis, Dan Isbell, and Reid Isbell.
"'[The] Kind of Love We Make' is one of those songs that I wouldn't have been comfortable cutting when I was 24 or 25," Combs tells Rolling Stone. "But at 32, I feel like I've lived a hundred lifetimes in those seven years in a lot of ways because I've been all over the world. I've like met so many different people and it's like I'm married. It's like all these perspectives change. You're inevitably a different person."
Combs will enjoy a little time at home getting used to being a family of three before he returns to life on the road. His next scheduled concert is at the Cavendish Beach Music Festival, on Prince Edward Isalnd. Find music and tour dates at LukeCombs.com.