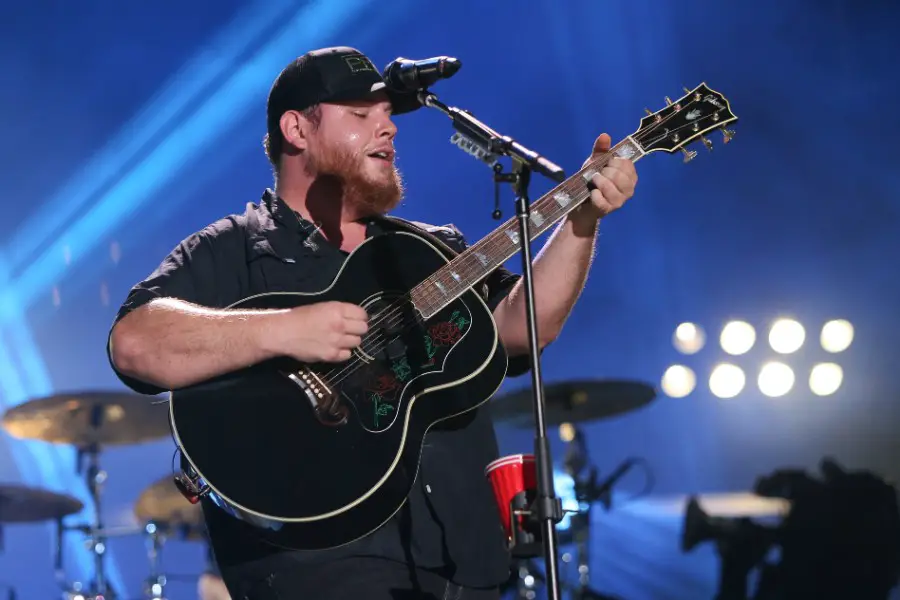 Luke Combs will kick off his arena The Middle of Somewhere Tour in September, playing back-to-back nights in massive arenas in cities all across America. As gas prices soar all over the country, many artists are making the unfortunate, but perhaps necessary, step of raising gas prices to help absorb some of those costs.
Fortunately, Combs isn't one of those artists. The new father vows to keep his ticket prices the same, even though that decision is an expensive one for him.
"It's going to cost me a lot, but all I wanted to do is make a living doing music," Combs tells Billboard. "And I make enough money to not have to worry about anything and be really comfortable, so I don't ever want to get greedy. It's more competitive out there than it's ever been, so it's two-fold for me: I get to go, 'Hey fans, I love you. I'm not going to gouge you,' and it's about a full room, it's not about making money. I didn't get into it to be Jeff Bezos and be the richest guy in the world."
After more than a year off of the road because of the pandemic, Combs was one of the artists who began touring last year, amid rising cases of COVID-19. While Combs was grateful to be in front of his fans again, the North Carolina native, who was also working on his just-released Growin' Up album at the time, admits the safety aspect of being on the road was exhausting.
"The tour we did last fall was just the most draining from a mental and physical standpoint," he says. "Now it's way more relaxed, but at that time it was like, 'Oh, should we even go?' 'Are people going to show up?' 'Does everybody get vaccinated?' It was all these different things that I had never had to deal with before. I was flying by the seat of my pants, and it was like, 'I don't really get to work on this album. I just can't. I don't have any mental space'."
Now, as Combs prepares to take his already soaring career to a new level, the 32-year-old says he is focused, determined and ready to be 100 percent committed to whatever the future holds.
"Sometimes I feel like a college kid, and some days I feel like I'm 65 or 70 — I wouldn't say I'm middle-aged, but it's like I feel like a real adult," Combs concedes. "When I walk into a room, no one's like, 'That can be a guy in college.' Nobody thinks that. … It's like, time to kind of get it together fully, and dig into this life thing."
Find music and tour dates at LukeCombs.com.