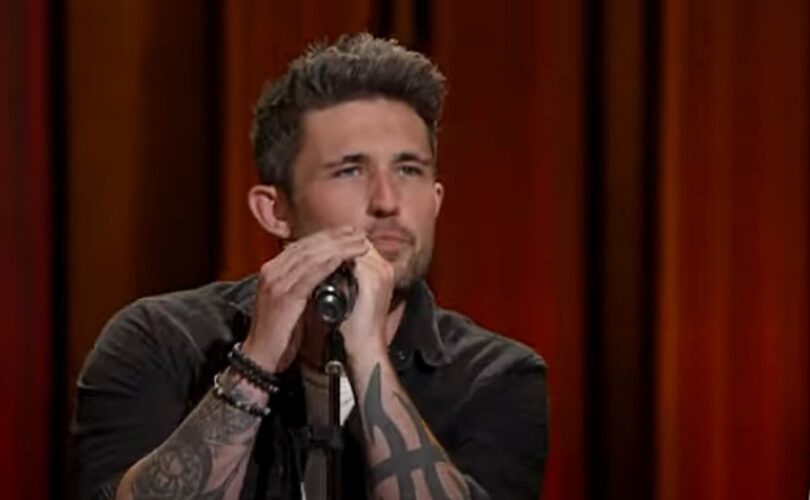 Michael Ray has learned a thing or two about loss. The singer, whose song, "Picture," is inspired by the death of his beloved uncle, Terry, also went through a painful — and public — divorce from Carly Pearce last year, while missing being able to be on the road meeting his fans. But the hardships ultimately provided Ray with a few valuable lessons, about what does and doesn't matter in life.
"I think in the last year, everybody has gone through their own pain, their own ups and downs," Ray shares in a video posted to his YouTube channel. "Here in the last year, I've witnessed loss in different ways. But I think in loss you learn. I think in loss you develop a closer connection to people that you have with you, and also a closer connection you have to yourself. I think they all coincide with each other. You can't lose without learning.  One thing I know is, throughout the last year, even though I lost important people in my life, I've been able to understand what they wanted me to do. And thankfully, coming from a family that is very close, I know exactly what my uncle, my aunt and other family members that I've lost since last year, would want me to do. And that's to tell their story through song, and be able to lean on country music, the way it's always been there for all of us. I think this year more than ever, it's been there for me like a good friend."
While Ray missed being on the road, he cherished the unexpected time with his family in Florida, many of whom he normally only gets to see sporadically throughout the year.
"Going back home has been such a therapeutic thing for me, over the last year and a half, going through 2020 and COVID, personal stuff," Ray acknowledges. "I think being able to go home and reconnect with what made me want to move to Nashville, what made me fall in love with music, the people that made me who I am, the people who believed in me from day one, and just reconnecting with them, and reconnecting with the dirt and the ground that made me who I am, truly I think centered me. I think it helped me re-find myself, and I think it was one of the most therapeutic things I could have done in 2020."
Ray has already released both  "Picture" and "Whiskey and Rain" from his next set of tunes, which he vows will be his most personal record to date.
"It's no longer hard for me to be vulnerable," Ray tells Everything Nash. "I'll be honest, I think it was a confidence issue. I didn't know what I wanted to say in some things, or how to do it. Do I say that? … And now I guess my confidence is there and I really don't care. I just want to be open. I also know that God's given me a platform to reach out and to tell my story in ways that are connecting with people, and I think hopefully giving a voice to some that maybe don't feel like they do."
Ray is back on the road, on his own Just the Way I Am Tour. All of Ray's music and his concert dates can be found by visiting his website.