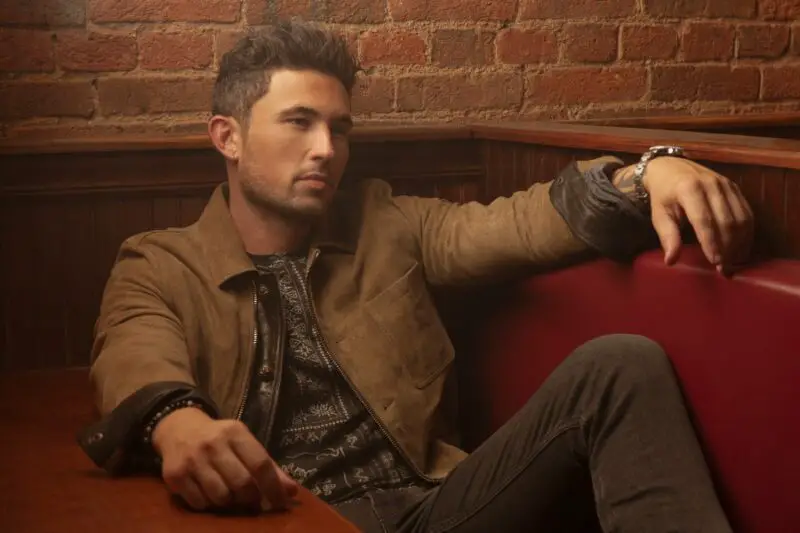 Michael Ray is unafraid — and unashamed. The 33-year-old went through his own struggles over the past 18 months, with some of them splashed across the headlines for all of the world to see. It would be enough to make anyone retreat from the spotlight and lick their own proverbial wounds for a while.
Instead, Ray is celebrating who he is, flaws and all.
"I'm human," Ray tells People. "For a long time, I just wanted everything to be right. But I'm not perfect and my family is not perfect, and my friends aren't perfect … nobody's perfect. And instead of being ashamed of that, I've started to embrace it now."
Ray just released his autobiographical Higher Education EP, where he says he finally found the sound — and the message — he wanted to share. Far from hiding from his struggles, the songs on all seven tracks fearlessly reveal both the highs and lows of all Ray has experienced.
"I've just lifted that curtain on my life and admitted that I struggle with stuff, just like everyone else," Ray explains.  "We're all just trying to help each other get through this crazy thing called life and make the most out of that life. Individually, on the outside, some people might look perfect. But everybody's going through something, especially now."
Ray is not only singing about his personal life, but he is actively working on it. With so much time off the road, the singer-songwriter used the time to connect with his loved ones, including his family in Florida, emerging a stronger and bolder version of himself.
"Basically, this is what I have to offer," Ray reflects. "And it's going to be great for some and for some, we just ain't going to fit. But this is where I am at. And I've honestly never felt better. I've never felt more confident. I've never felt more connected with my friends. I've never felt such a great one-on-one connection with someone else. I feel like I've got my vision back. I feel like I lost it for a little while. There was a time of my life where I felt like I was just crossing off boxes…but not anymore."
In a season where many seem to be lamenting how hard life is, Ray has never felt stronger, scars and all..
"I think I'll be coming out of this year actually better than I went into it," Ray maintains. "In every way, I'm more confident than I've ever been and more accepting of things than I've ever been. You have no other choice but to grow and be better."
The title track of Higher Education features Lee Brice, ZZ Top's Billy F. Gibbons, Tim Montana and Kid Rock. Other tracks on the record include "Picture," "Whiskey and Rain" and "Just the Way I Am." Order the album at MichaelRayMusic.com.
Want to watch more exclusive artist interviews? Subscribe to our YouTube channel here.