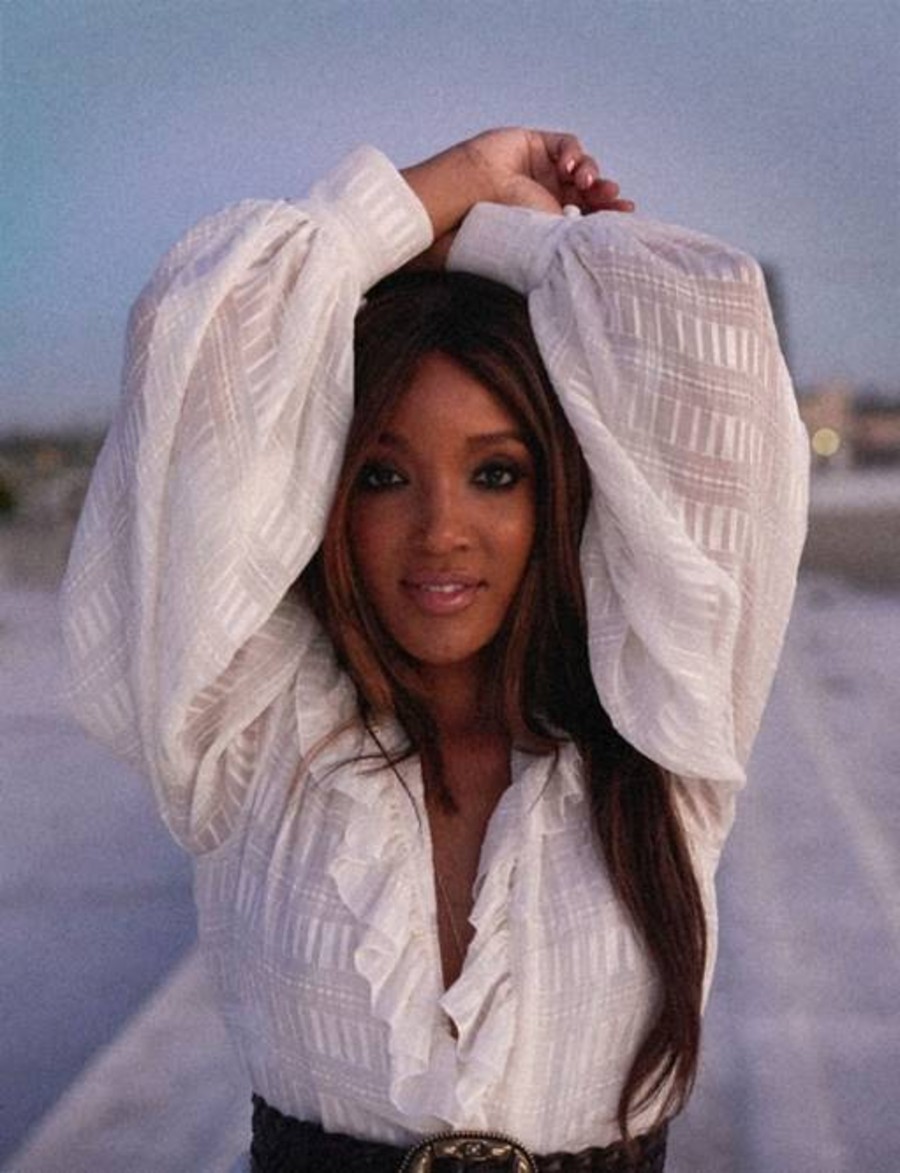 Mickey Guyton just received her first-ever Grammy Awards nomination, for Best Country Solo Performance, and made history in the process. The rising star was nominated for her autobiographical song, "Black Like Me," which marks the first time a black female solo artist has ever been nominated in a country category.
"I am speechless," Mickey said in a statement of the honor. "This nomination is a testament to never give up and live your truth. I can't think of a better song to make history with than 'Black Like Me' and I hope that I can continue to help open doors for other women and people who look like me."
Mickey wrote "Black Like Me" with Nathan Chapman, Fraser Churchill and Emma Davidson-Dillon last year, releasing it as her own personal statement after the tragic death of George Floyd.
"I had had this title, 'Black Like Me,' in my notes forever and ever and ever," Mickey told NPR. "When I got in the writing session, I just blurted it out. I was like, 'Y'all. I've been wanting to write a song about being a black woman, about being black.' These other writers jumped on it. And when we finished it, Nathan Chapman said, 'This could either be the biggest song of your career, or it's gonna make a lot of people angry. But I think we just wrote one of the most important songs of your career.' People aren't used to hearing that much honesty in a song, because we don't write honesty anymore."
Other artists nominated for Best Country Solo Performance include Eric Church, for "Stick That In Your Country Song," Brandy Clark, for "Who You Thought I Was," Vince Gill, for "When My Amy Prays," and Miranda Lambert, for "Bluebird."
"Black Like Me," is from Mickey's EP, Bridges, which was released earlier this year. Find all of her music at MickeyGuyton.com.