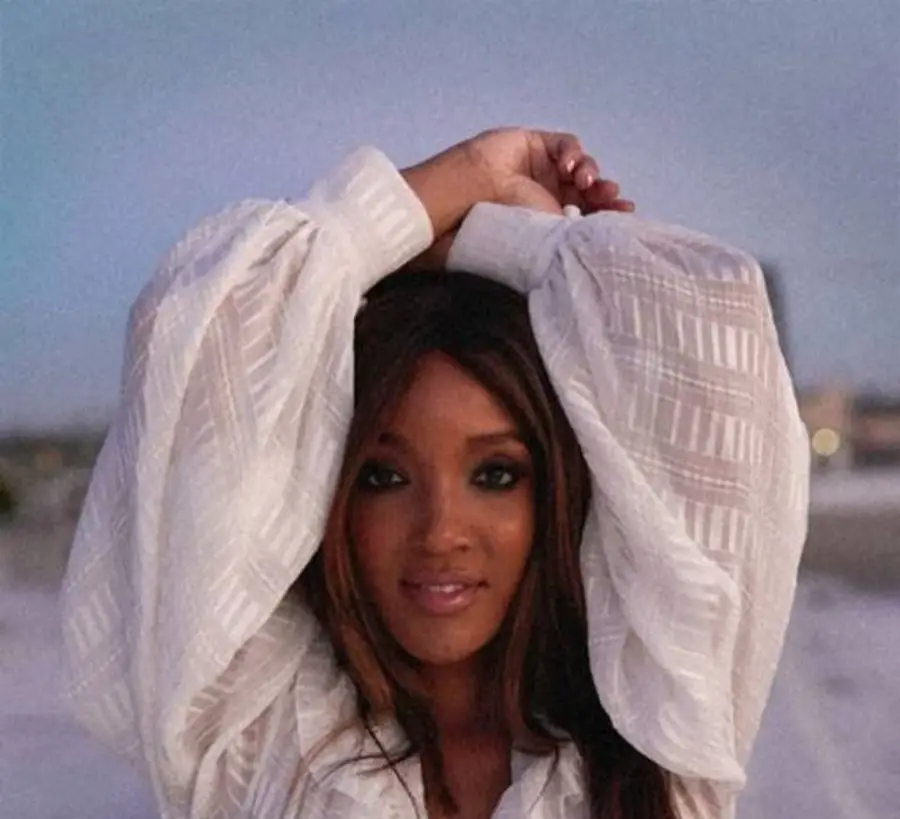 Mickey Guyton's entire world shifted when she became a mom to her son, Grayson, in February. The singer-songwriter, who has been tearing down walls as a Black artist in country music, says she finds inspiration in her baby boy, who is her biggest source of motivation.
"Literally he is all I think about. And he's my reason. I'm doing all of this for him. I just want to make him proud," Guyton tells People. "And to make this world easier for him as he grows up and becomes a young Black man. I'm just obsessed with him if you can't tell, like really, really obsessed with him."
Guyton made history when she became the first Black female solo artist to be nominated for a Grammy Award for Best Country Solo Performance, for her riveting performance of  "Black Like Me," Although the trophy went to Vince Gill, for "When My Amy Prays," the nomination was still a huge achievement for Guyton, and other aspiring Black female artists.
"This nomination is a testament to never give up and live your truth," Guyton said of her nod. "I can't think of a better song to make history with than 'Black Like Me' and I hope that I can continue to help open doors for other women and people who look like me."
Guyton will make history again next month, when she co-hosts the 2021 ACM Awards with Keith Urban, making it the first time a Black woman has ever hosted the ACM Awards.
"Last year I had the opportunity to perform at the Academy of Country Music Awards with someone I long admired, Keith Urban, and this year I am incredibly excited to share hosting duties with him," Guyton said of the invitation. "As I've said before 'if you can see it, you can be it,' and it's such an honor to step onto the ACM stage as the first ever Black woman to host the show."
The ACM Awards, typically held in Las Vegas, will be held in Nashville for the second year in a row, due to the pandemic The ceremony will air live from the Ryman Auditorium, the Grand Ole Opry and the Bluebird Cafe. The show will air live on Sunday, April 18, at 8:00 PM ET on CBS.