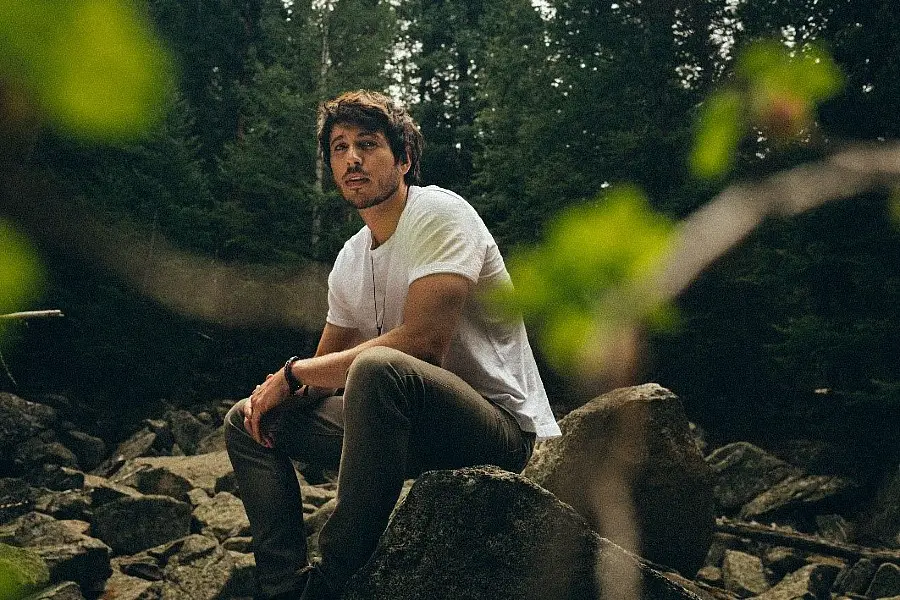 2020 was supposed to be Morgan Evans' year. The singer-songwriter had for years opened for other artists, wowing crowds with his one-man show using his famed loop pedal, but was ready to hit the road again in 2020, this time with a band, and headlining plenty of his own shows both in the United States and his native Australia. Instead, he spent the year — and into 2021 — at home in Nashville, away from one of his favorite places: the stage.
"After we did the World Tour in 2019, I think by the end of that, I was like, 'Why did I get into music again?' I started playing music because I wanted to play guitar in a band," Evans tells Everything Nash. "And so I made the decision to play a guitar in a band again. We put together this band. It started last year, and we spent two months making a show. We got all the big screen stuff and all the lighting cues and all these new arrangements."
Evans' first show was supposed to be in Australia, headlining one of their largest festivals. Instead, that marked the beginning of the longest time Evans has ever been away from his family, who has been unable to visit them throughout the pandemic.
"Everyone was so excited, and it was gonna be the first gig with this American band. We, just like everyone, scrapped everything," Evans says, adding that he started rehearsing again mid-summer, "building that show back up to the point where I think it's ready to go again."
Go again, indeed. Evans is currently serving as the opening act on Brett Eldredge's Good Day Tour. Eldredge finally feels at home again, both able to perform, and with arguably one of the nicest artists in country music.
"Brett Eldredge is real nice fellow," Evans boasts. "I'm so looking forward to going on the road with him. At our last tour rehearsal, he was kind enough to let us go in and check all the lights and staging and all that kind of thing. His whole crew treated us like family. That first interaction, it just got my whole crew stoked to be going out with him.
Evans will spend the next several weeks on the road with Eldredge, but he still longs to return to his family Down Under, as soon as it is safe.
'It's just been a really tough time," Evans admits to Everything Nash. "It's been two years since I've been home. My sister's had two kids in that time and I haven't met them yet. Just catching up with my family on FaceTime gets a little bit old. It's been really tough, and not playing music was really tough too.
"I feel like I can always find the positives in things, but if I'm being honest, it was a really tough year and a half," he concedes. "And right now it feels like we're emerging from the darkness with this music and the shows, and that's really exciting."
Evans' The Country and the Coast Side A EP,  which includes his current single, "Love Is Real." will be out on October 29. Pre-order the record and find tour dates at  MorganEvansMusic.com.