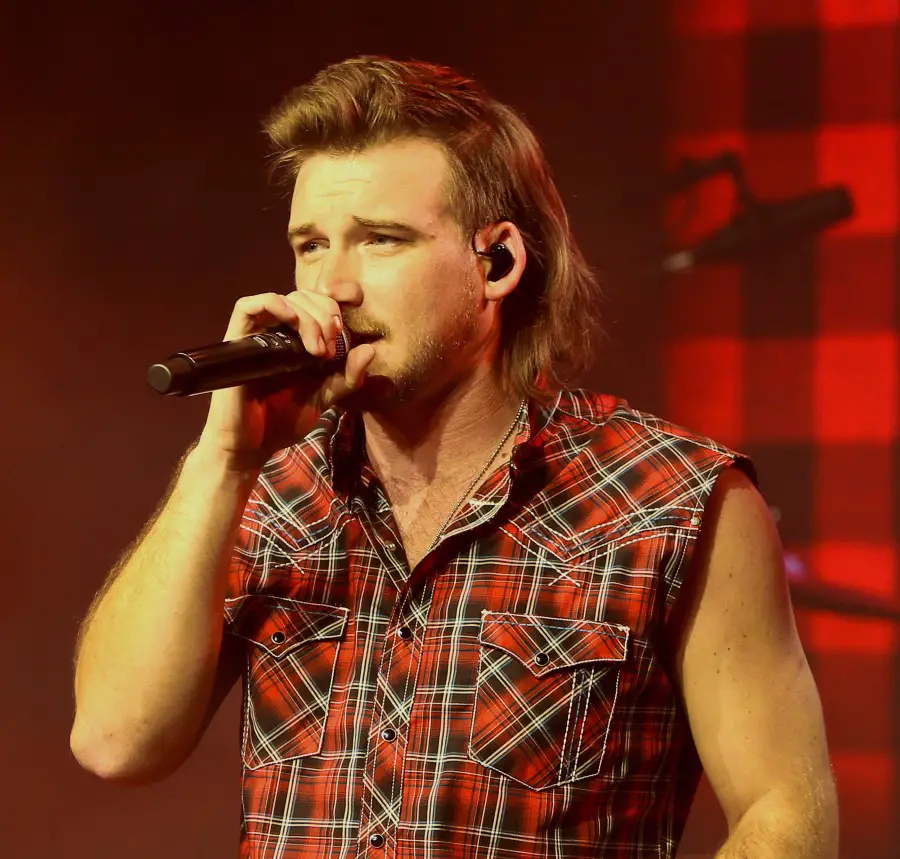 Morgan Wallen just received two American Music Awards nominations, for both Favorite Male Country Artist and Favorite Country Album (for Dangerous: The Double Album), but he will be unable to attend the event. According to a statement (via Deadline), Wallen's use of a racial slur earlier this year makes him ineligible to attend the ceremony in person.
"American Music Awards (AMA) nominees are determined by performance on the Billboard Charts and are not chosen by a voting committee or membership organization," show producer MRC Live & Alternative explains. "AMA nominees are based on key fan interactions with music (including streaming, album sales, song sales, radio airplay, social engagement), tracked by Billboard and its data partner MRC Data. The AMA winners are voted entirely by fans.
"Morgan Wallen is a nominee this year based on charting," the statement continues. "As his conduct does not align with our core values, we will not be including him on the show in any capacity (performing, presenting, accepting). We plan to evaluate his progress in doing meaningful work as an ally to the Black community and will consider his participation in future shows."
A week after the video surfaced of Wallen uttering a racial slur, the troubled singer spoke out, saying he was at the end of a 72-hour bender when he uttered the hateful words.
"I let so many people down, who mean a lot to me, and who have given so much to me," Wallen said at the time. "It's just not fair. I let my parents down and they're the furthest thing from the person in that video. I let my son down, and I'm not okay with that."
Two months later, after Wallen was quiet on social media, he returned, saying he had worked on himself and was emerging a different person as a result.
"I found this time away to be very valuable to me in many ways, but I feel like I need a little more of it and therefore will not be performing tour dates this summer," Wallen said as part of a lengthy hand-written letter. "I'm back in Nashville getting in the swing of things, and you guys can rest assured that I am looking forward to giving you guys what you deserve, especially after all you've done for me.  My story is far from over and getting back out to see y'all is all I can think about. So just know you'll be seeing me sooner than later."
In a follow-up interview on Good Morning America, Wallen said he was unaware of how derogatory the word he used really was, until he spoke to Black people, who gave him a much-needed education.
"I think I was just ignorant about it," Wallen defended "I don't think I sat down and was, like, 'Hey, is this right or is this wrong?' … I've heard some stories in the initial conversations that I had after that — just how some people are treated even still today, and I'm just, like, I haven't seen that with my eyes — that pain or that insignificant feeling or whatever it is that it makes you feel."
Still, while Wallen said he had spoken to several Black people, and organizations run by Black individuals, he fell short of acknowledging that racism still exists.
"I haven't really sat and thought about that," Wallen said, when asked if the country has a race problem. "But I think that if you're talented, and you have good music, and you perform well and you have a product, then it shouldn't matter what color you are."
Wallen was banned from being nominated for the ACM Awards earlier this year. He was eligible to be nominated for CMA Awards that also involved other people — and received one nomination for Album of the Year (for Dangerous: The Double Album), but the reigning CMA New Artist of the Year was banned from attending the ceremony.
"This was something we looked at from so many angles," Sarah Trahern, CEO of the Country Music Association, told the LA Times. "The decision, ultimately, was the man would not be allowed, but the music and the people who were part of it [songwriters and producers] could be eligible. That made his music eligible in five categories, and ultimately, he was nominated in one.
"This is the first time in the history of the CMA, to my knowledge, anyone has ever been disqualified for conduct," she continued. "Honoring him as an individual this year is not right, and he will not be allowed on the red carpet, on our stage, or be celebrated in any way."
The American Music Awards will air on Sunday, November 21, at 8:00 PM ET on ABC.