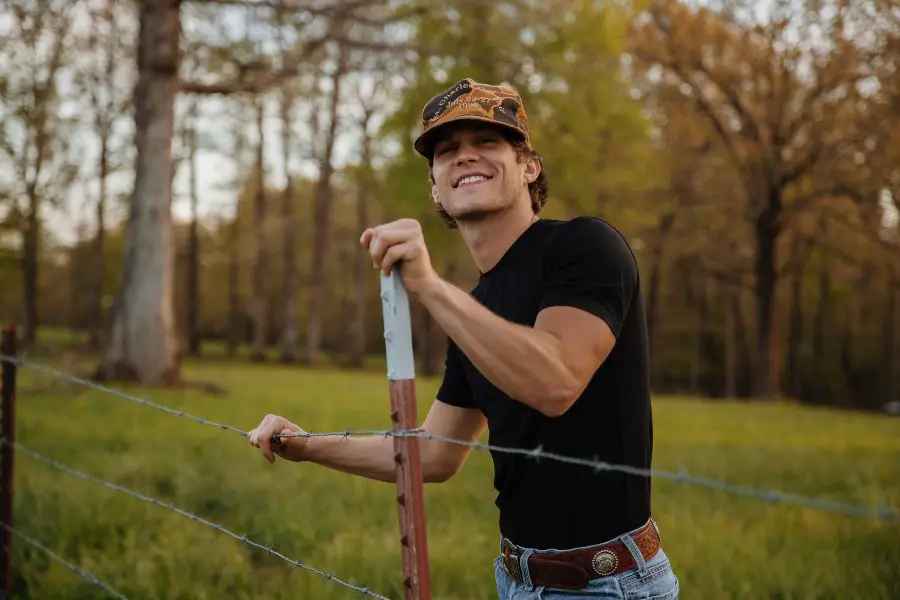 Noah Hicks just dropped a brand-new song, "I Can Tell You're Small Town," giving Everything Nash readers an exclusive first listen to the new song.
"It's kind of cliché but it's true what they say… you can take the girl out the country but you can't take the country out the girl," Hicks tells Everything Nash. "Life can take you all over the world, but there's little hints about people that'll reveal their roots and who they are. This song is about connecting with a new person and realizing y'all are alike in all the ways that matter. Real recognizes real!"
Hicks co-wrote "I Can Tell You're Small Town" with Will Bundy and Brad Clawson, whom Hicks calls two of his "favorite writers in town."
"These guys are from the country and they get it," Hicks boasts. "We're just writing about what we know. Will was a co-writer on 'No More of 'Em,' the song we did with Rhett Akins. You could kind of think of this new one as a followup in a way since they're both about small town and country values."
Akins not only wrote "No More of 'Em" with Hicks, but sang on it with him as well.
"Initially walking out of the room that day, I didn't have any intention of asking Rhett to sing on it," Hicks previously told The Boot. "I sat on the demo Will made, and the idea to have Rhett join the track just hit me one night. He couldn't be more of a perfect fit. I think the song really reflects on things just about anyone that grew up in a small town can relate to. It perfectly represents my childhood and how I was raised. Writing a song like this isn't just some made up story – it's my story. To write about anything else just wouldn't be me."
Hicks was also joined by Travis Denning and Jon Langston on his earlier track, "Drinkin' in a College Town."
"I've been a fan of Travis and Jon since the first time I heard them years ago," Hicks told People. "It's crazy that I get to make music with these guys now. Even more awesome to get to call them friends. They're the kind of guys that you just love to be around and I think that comes through in the song. Surround yourself with some good people and crank it up!"
Find all of Hicks' music by visiting his website.