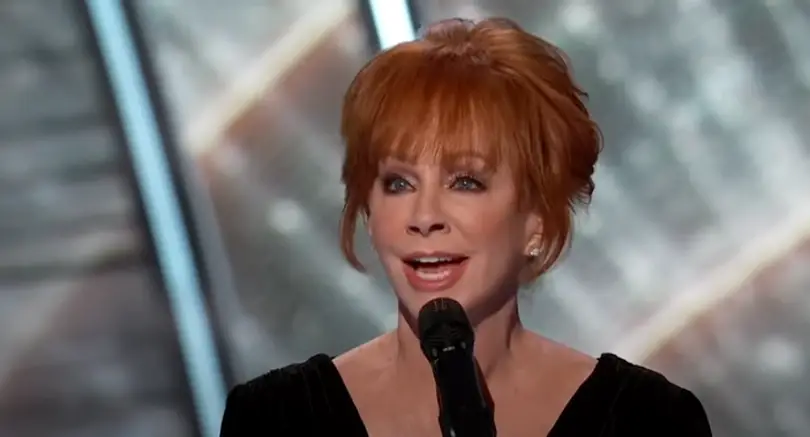 Reba McEntire showed off her star power during a recent performance at the Oscars. The 67-year-old sang "Somehow You Do," written by Diane Warren. The song is from the film, Four Good Days, starring Glenn Close and Mila Kunis.
Kunis introduced McEntire, who took the stage in an elegant emerald green gown to deliver the inspirational song.
"Diane Warren knows how to write a song equally as wonderful as Jon Avent knows how to direct a video," McEntire previously told Variety. "I'm honored that I got to work with both of them to bring this song to life."
When Warren penned "Somehow You Do," she knew right away that she wanted McEntire to be the one to sing it for the soundtrack.
"She's gone through a lot of hard times in her life," Warren said. "But she an amazingly strong woman. McEntire's strength and resilience made her the ideal match to represent the song and movie. She's a survivor. The song is about the strength of the human spirit and that you can survive stuff you don't think you can survive."
Warren was nominated for Best Original Song at the Academy Awards. Although the trophy went to Billie Elish, for "No Time to Die," Warren was still thrilled — and a bit surprised — to even be nominated in the category.
"Getting nominated this year was hard. You know, no one even saw it coming," Warren told People of her nomination. "I was like, 'Well, I'm not sure about this one,' but people love the song," she continued. "It feels great because it's like The Little Engine That Could, so I love that. And a little engine can go far, so we'll see on Sunday."
McEntire just released her faith-based CD and DVD collection, My Chains Are Gone. Find My Chains Are Gone and tour dates at Reba.com.