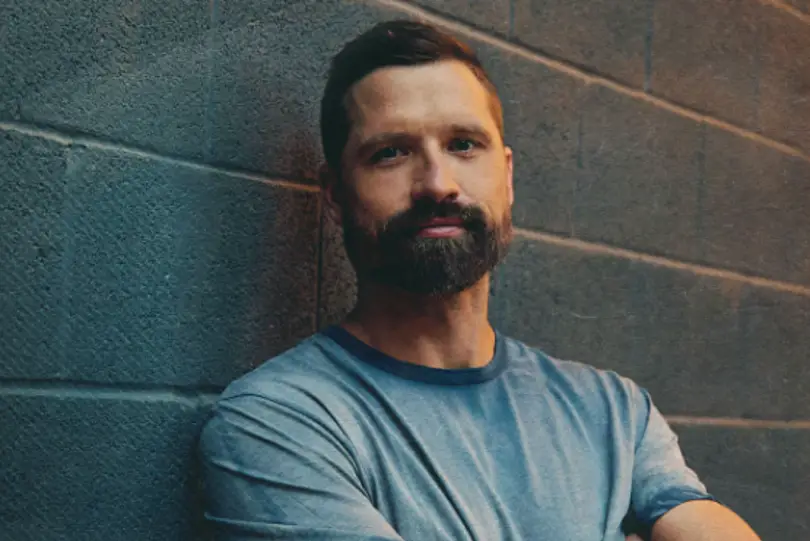 Walker Hayes makes sure touring is a family affair. The Alabama native began bringing his wife, Laney, and all six kids on the road earlier this year, which has been a happy adventure for all of them. But while he is grateful to not have to leave his family behind, Hayes admits being on the road over the summer brings with it its own share of pitfalls and challenges.
"The hardest thing about that is staying ahead of our kids' diets," Hayes tells Lon Helton on Country Countdown USA. "We'll go five days, and I ask my son if he's eaten anything other than cotton candy, and he says no. That's my fault. The fairs are so generous, the kids can ride any ride, and play every game. But my kids love the outdoor fairs and festivals. It's all kinds of fun."
Another place that has been generous with Hayes and his family is Applebee's. After Hayes referenced the popular restaurant chain in "Fancy Like," the restaurant gave him a Gold Card, allowing him to eat in any restaurant across the country, for free.
"I was awarded an Applebee's Gold Card," Hayes boasts. "From now on, for the rest of my life, I can eat free at any Applebee's, and at any time. They've been so grateful for what this song has done for them. I never used to care if I lost my wallet. But now I worry because the Gold Card is in it."
Hayes' success comes after a lot of hardships and trials, including failed record deals, poverty and alcoholism. Now that Hayes is, finally, achieving the success he dreamed of for years, the 42-year-old says he is grateful for all of it, even the hard times.
"I wouldn't change my journey for the world," Hayes tells Grammy.com. "To me, the adventure is what's priceless. That's what shapes us. I'm so grateful for how the journey has unfolded."
Hayes just announced on social media that he was releasing a new single on July 15, following the success of "AA."
Still got a lil bit before this drops July 15th but imma let y'all go ahead and get hooked on this lick..Lots of people ask if I write songs lyrics or music first…I'm usually a words first guy but with this one began with this guitar riff @nickschmutte💪 fun fact #YallLife pic.twitter.com/v0Wljvr7o3

— Walker Hayes (@walkerhayes) June 27, 2022
Hayes will continue to play fairs and festivals this summer, before embarking on his Glad You're Here Tour in September. Find music and tour dates at WalkerHayes.com.