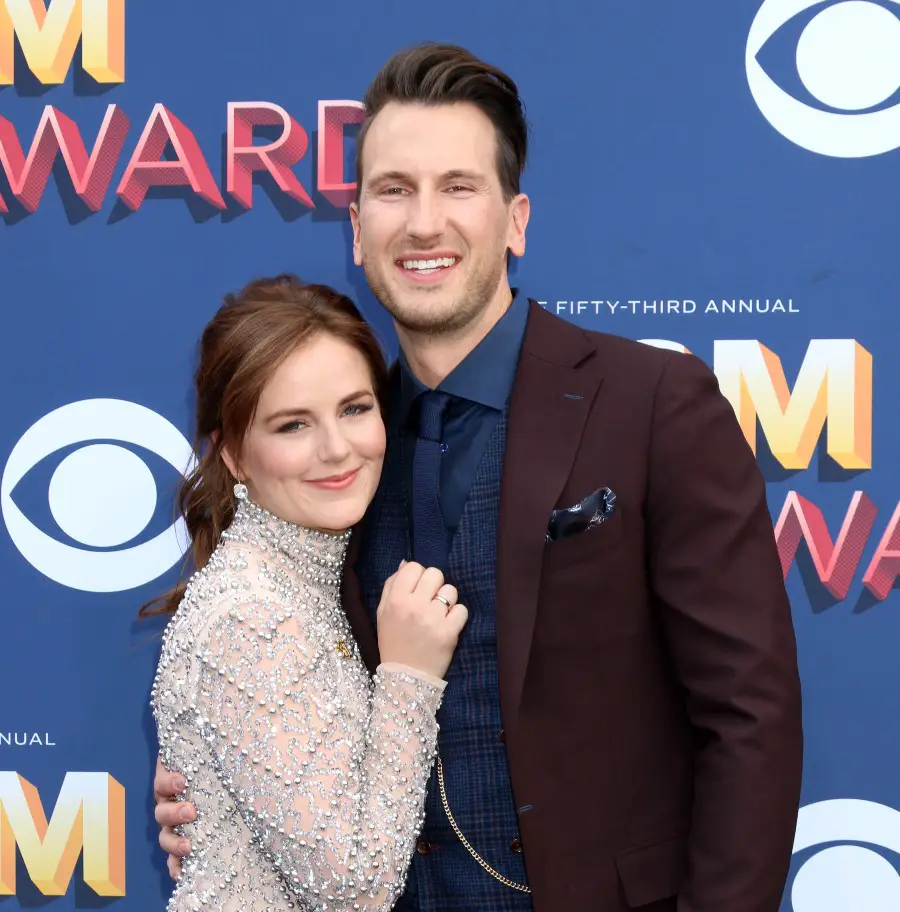 Russell Dickerson feels nothing but gratitude for the hard times he and his wife, Kailey Dickerson, had early in their marriage. The singer reflects on their humble beginnings, through their life today, in his new "Home Sweet" video, and says he feels thankful for all of it — especially the lean years.
"We went from making $12,000 combined a year when we first got married to now having this beautiful home in the woods and all of the success we could have ever dreamed of," Dickerson tells People. "It's almost a daily thing where I look at Kailey and I'm just like, 'Can you believe our life right now?' We have the cutest little angel baby and we always look back with gratefulness."
Seven of the ten songs on Dickerson's recent Southern Symphony  album were written about Kailey, but their five-month-old son, Remington, has one song on the record that is clearly his favorite.
"Whenever he's getting super fussy in the car, I'll put on the title track of my album Southern Symphony and it is immediate," Dickerson shares." As soon as it starts, we turn it up and he just stops crying. It's the craziest thing."
"He's already a fan, which is good," he adds. "I've got my son's approval. It was kind of up in the air for a second, but definitely got a No. 1 fan here."
Kailey has been with Dickerson from the very beginning of his career — a career he says he may not have without her help and influence.
"I trust her creative process and her eyes so much," Dickerson says. "Even with 'Love You Like I Used To,' the first time we wrote it, she was like, Tthe title is better than the actual song, so you should probably rewrite it.' And she was right! We all knew it, we just didn't want to admit it."
"She will always shoot me straight," he continues. "I can always count on that. It's like having the best secret weapon ever."