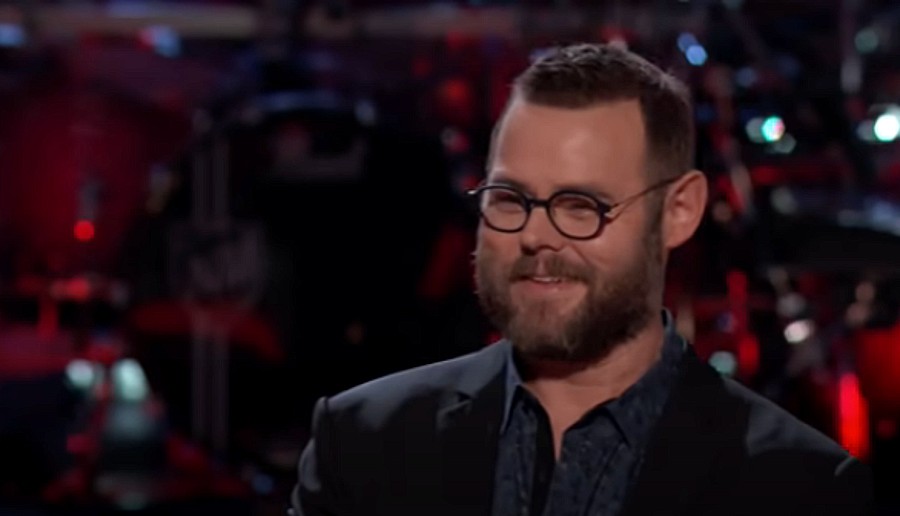 One year ago today, on May 19, 2020. Todd Tilghman won Season 18 of The Voice. The win made Tilghman, who was 42 years old at the time, the oldest winner in the history of the reality TV talent show. His season was also notable because it was at the start of the coronavirus pandemic, forcing all of the contestants to continue competing at home.
Since his win, Tilghman moved to just outside of Nashville with his wife, Brooke, and their eight children, to focus on making music. The move meant he not only left his hometown of Meridian, Mississippi, but his job as the pastor of a church, all to pursue music full-time.
"Not one year. Year ONE," Tilghman posted on social media. "This experience, not only the moment pictured, has changed my entire life. I am not a man of faith simply because of what I've read, or because of what I've heard. It's because of all I've experienced. I know God is good because I've lived in His goodness. Often in spite of what I could see in front of me at the moment.
It's still not an easy road. I'm still fighting to make this journey a sustained success. But faith isn't really faith if we don't act on it. Is it?
"Thank you. I can not even begin to express my gratitude to [The Voice] and [Blake Shelton] …and especially all of you! I LOVE YOU ALL! This new chapter is still on its first pages, and it is being gracefully (and a bit furiously) written every day. …and so is yours."
Not one year. Year ONE.

Thank. You. All. So much. I love you!#TheVoice #miracle @NBCTheVoice @blakeshelton pic.twitter.com/CFsZUaynx0

— Todd Tilghman (@todd_tilghman) May 19, 2021
Tilghman has released songs like "In a Heartache" and "Jesus and You" since his time on The Voice. He and Brooke will also release their book, Every Little Win: How Celebrating Small Victories Can Lead to Big Joy, next month.
"Just like The Voice," Brooke tells Everything Nash. "We think it'll just be a fun story that we can tell people that Todd did. And I think Todd's phenomenally talented. You just don't think — crazy, exciting, big things like this don't happen to people like us, is what we kind of think. I don't think it's sunk in. I still don't think that we get it, or believe that it happens to people like us."
The Tilghmans were honest, sometimes even painfully so, in Every Little Win.
"I don't mind honesty, but I also don't want anybody in the world to get the wrong idea about my attitude toward anything … A huge part of our story is growing up in the church, and growing up in ministry," Tilghman says. "That's a beautiful bush with lots of thorns … I did have some struggles, but I don't blame the church. Those people were great."