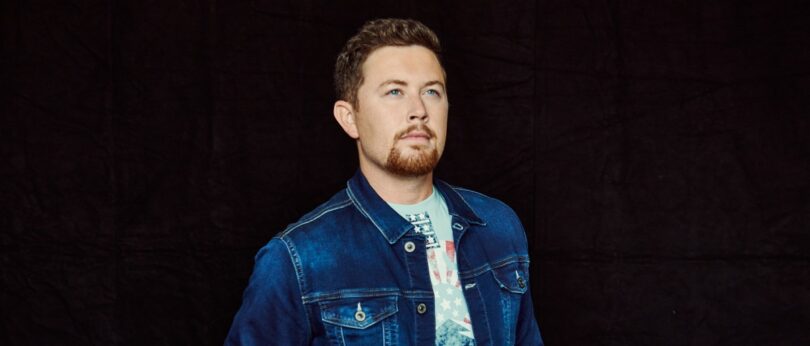 Scotty McCreery and his wife, Gabi, have been together since they were teenagers, but he's still just as smitten with her, and maybe more. The North Carolina says it's Gabi who has become the muse for a lot of his songs, including his No. 1 hit, "You Time," which is fitting since she is also the inspiration for every other part of his life as well.
"She's tremendous," McCreery boasts to People. "She's the biggest part of my life. We've been together nine years now and married for three. She's our family's rock."
McCreery is already anticipating that Gabi will likely be a good mother — which he hints might be in the near future.
"We're three years into this," McCreery says. "When we got started in the marriage, we told each other we wanted to live life. We wanted to go travel. We wanted to go do things. And I would say we have done that at this point. So, it's definitely a conversation that's being had."
When McCreery wrote "You Time," he had no idea that the couple would spend so much time together, due to the pandemic.
"It was really a time where she was super, super busy at work," McCreery explains to Everything Nash. "I was just on the road constantly. I'd come home from the road and she'd be going out to work, and we'd just be passing each other, all the time. So, it was at a moment where I was really craving some you time. Like, we can see our friends later. We'll see the family later, but right now just needs to be you time."
Gabi also influenced "Why You Gotta Be Like That," from Same Truck as well.
"My wife Gabi and I had a date night the evening before I wrote 'Why You Gotta Be Like That' with James and Jordan," McCreery says of the inspiration for the song. "She came downstairs looking gorgeous as usual, and well…the song tells the rest of the story. Writing with James and Jordan is always so much fun, and I think that genuine feeling comes through in the song as well."
McCreery is currently on his You Time Tour. Find tour dates, and purchase Same Truck, by visiting his website.
Want to be the first to see more exclusive artist interviews? Click HERE to subscribe to our YouTube channel.