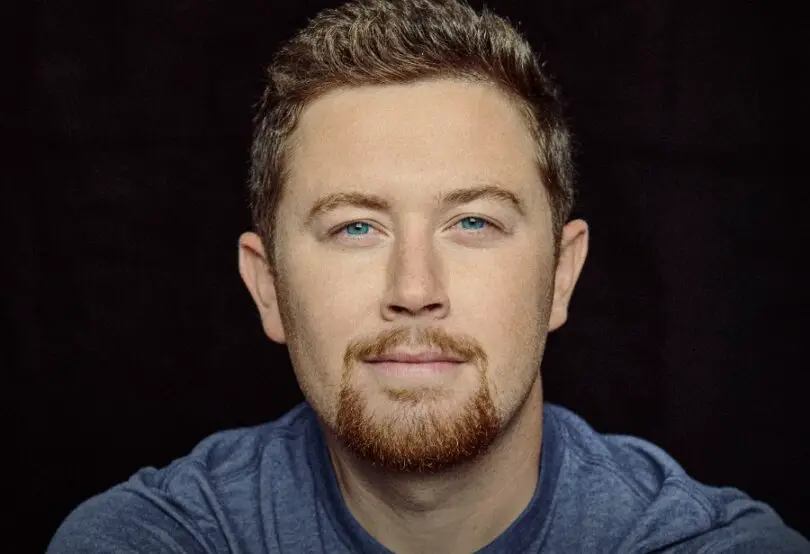 Scotty McCreery is celebrating the success of "Damn Strait" in a big way. The singer, who is enjoying his fifth consecutive No. 1 hit with the song that pays tribute to George Strait, announces he will celebrate with a special show at Gruene Hall, in New Braunfels, Texas. The iconic venue, which is where McCreery shot the "Damn Strait" video, is where Strait's now-legendary career began.
McCreery announced the news on his Instragam Story, while en route home after a golfing trip in Ireland — a trip that concluded with a myriad of flight trouble. But even that couldn't dampen McCreery's mood, when he found out "Damn Strait" had reached the top of the charts.
"POV: You find out you have the #1 song on Country Radio this week!!" McCreery wrote, followed by "And we're celebrating the #1 song where the King got his start!"
Having a song that honors Strait reach the top of the charts is a full-circle moment for the American Idol alum.
"My first country music concert was George Strait, and along with my love for Elvis [Presley], he inspired me to become a country music singer myself," McCreery reveals to Billboard. "When I did American Idol, George called me and requested I sing his hit, 'Check Yes or No,' and I still sing it from time to time in concert. Now, having my fifth straight No. 1, on a song that pays tribute to George, while at the same time being a classic country heartbreaker such as he might have sung, is such a full-circle moment that means the world to me. Trent Tomlins and Jim Collins wrote a clever song that reaches beyond name-dropping Strait hits to tell a meaningful story."
McCreery previously said that he knew as soon as he heard "Damn Strait," one of only two songs he didn't write on his latest Same Truck record, that he wanted to record it himself.
"I was writing songs left and right," McCreery told Everything Nash. "We had the songs put on there, but for me, when I heard a song 'Damn Strait,' I immediately raised my hand and said, 'Me, me, me.' It's such a cool song. It's so cleverly written. And obviously, I'm a massive George Strait fan. It just sounded so much like me."
McCreery chose to film the "Damn Strait" video at Gruene Hall, as another way to pay homage to the King of Country Music.
"The label is always happy to do it right there in Nashville and keep costs down.," McCreery explained to The Houston Chronicle. "But for this particular song, there's no other place to shoot this video. It just felt right. And you could kind of feel the aura of George there."
McCreery's Gruene Hall concert will take place on Friday, September 23. Find all of McCreery's music and tour dates, including his Gruene Hall show, by visiting his website.