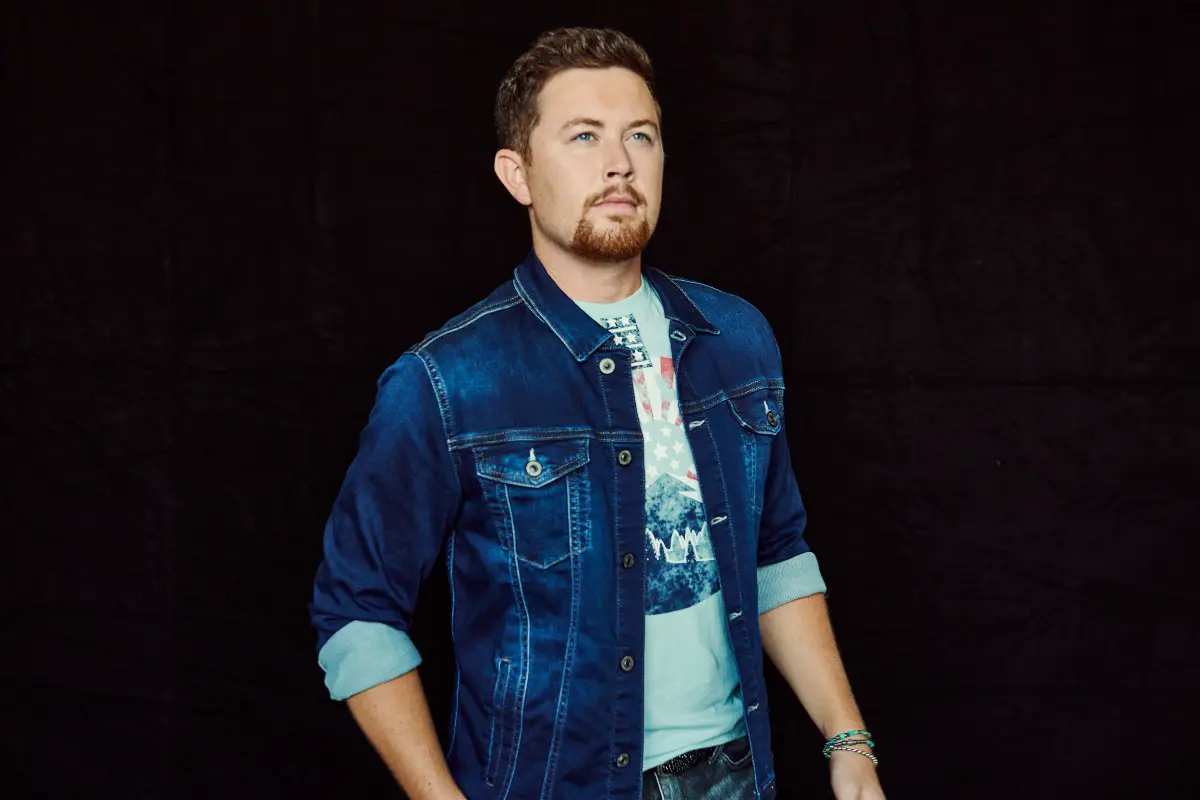 Scotty McCreery is spending some time on the other side of the ocean. The American Idol alum kicks off the European leg of his tour, which includes performances at the C2C: Country to Country music festival, as well as several of his own dates in other countries.
"Not a lot of vacation right now," McCreery said in a virtual press room ahead of the ACM Awards. "We had enough time off the last couple of years. So we're busy — as busy as I remember us being for a long time … We're going to Dublin, doing Dublin and London and Glasgow, and even hitting the Netherlands and Germany. We're all over the place right now, which it's awesome to be busy again."
McCreery previously said he was eager to visit the other countries, including one country that he had never visited before.
"Growing up in North Carolina, it was always a dream of mine to be able to perform my music around the globe," McCreery said. "I am looking forward to playing C2C in March in the UK and Ireland, but was also hoping we could return to Germany after we had such a great time there a couple of years ago. I'm really happy to be able to perform in Hamburg, Frankfurt, and Munich and get to know those cities. I'm also very excited about visiting the Netherlands for the first time as I've heard such great things about Amsterdam. Can't wait to see everyone!"
McCreery is currently enjoying a Top 25 hit with "Damn Strait.," from his latest Same Truck album. The video was shot in the iconic Gruene Hall, where George Strait got his start.
"The label is always happy to do it right there in Nashville and keep costs down.," McCreery tells The Houston Chronicle. "But for this particular song, there's no other place to shoot this video. It just felt right. And you could kind of feel the aura of George there."
"Damn Strait" is one of only two songs McCreery didn't write for Same Truck, but it resonated with him as much as if he had.
"I was writing songs left and right," McCreery tells Everything Nash. "We had the songs put on there, but for me, when I heard a song 'Damn Strait,' I immediately raised my hand and said, 'Me, me, me.' It's such a cool song. It's so cleverly written. And obviously, I'm a massive George Strait fan. It just sounded so much like me."
McCreery's final European show is on March 19 in Munich, Germany. He will resume the United States leg of his Same Truck Tour on March 22. Find all of his tour dates here.