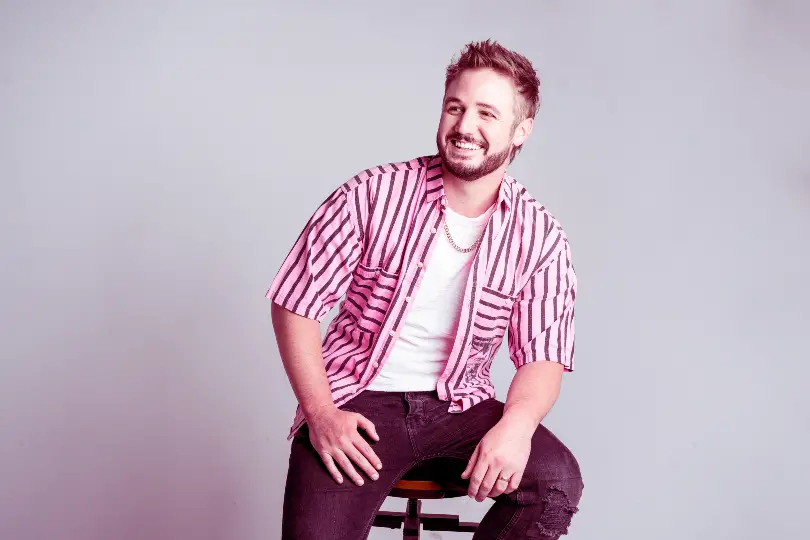 New music is here from Seth Ennis! The singer-songwriter just released latest track, "Hair Ties (I Don't Wanna)," written by Ennis along with Matt McVaney Geoff Warburton.
"'Hair Ties' is one I wrote a couple of years back with Geoff Warburton and  Matt McVaney, when we were actually writing to pitch for a couple of different artists," Ennis tells Everything Nash. "I knew as soon as we wrote it that it was one I really dug for myself and held on to it. I knew Jordan Schmidt was the producer it needed, but he had some other projects he was in the middle of so I waited until he freed up a bit to make sure he was on it."
"Hair Ties (I Don't Wanna)" follows several other songs Ennis has released in recent months, including "The Book," "Just a Little" and "So Much." The Georgia native says he plans on continuing to release music in the future as well, and a lot of it.
"My plans are kind of wide open," Ennis shares. "With how music is consumed right now, it makes it easy to just drop music whenever without having to do this crazy elaborate set-up for every track that ends up just taking time. I'm releasing music more consistently than I have in the past and I'm loving it."
While Ennis is proud to be in country music, he admits that his influences are far beyond any one genre, all of which comes out in his eclectic music.
"In my house growing up we only were allowed to listen to country music and worship music," Ennis previously told Everything Nash. "I remember my first pop secular album was No Strings Attached by NSYNC. I thought the sounds on those kinds of records in that time were super fresh and they influenced a lot of how I write music now. That's kind of where 'So Much' came from. I sang probably more harmonies on this song than any I've put out so far and doing that made this one of my favorite songs to record."
Find "Hair Ties (I Don't Wanna)" and all of Ennis' music by visiting SethEnnis.com.