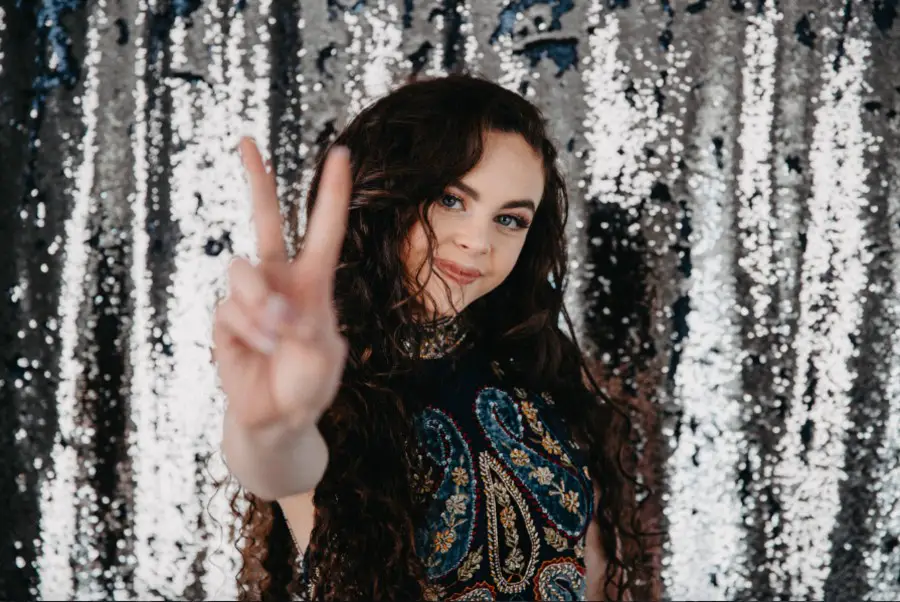 Chevel Shepherd's Everybody's Got a Story EP was just released, and includes seven songs written by hit tunesmiths like Kacey Musgraves, Shane McAnally, Brandy Clark and more. While Shepherd didn't write any of the songs on her latest project, the teenager hints that she will likely have writer credits on at least some of the song on her future albums.
"I really want to start songwriting," Shepherd tells Everything Nash. "I have tried. I've written some stuff. I think it's just the learning curve. I'm only 18. I feel like I haven't lived a lot of life yet, but I just have to sit down and really try. I mean, I have some things that I could write about.  The next album though, some of the stuff I want to be written by me."
Any co-writing might have to be done virtually, since at least for now, the rising star has no immediate plans of moving to Music City.
"It might lead to me ending up in Nashville. Right now I'm staying in New Mexico," Shepherd shares. "I mean, this pandemic has been insane, so I haven't been able to tour or anything. I'm hoping to get back to performing live in front of live audiences. And then at some point maybe I'll end up in Nashville."
Shepherd might be barely old enough to vote, but she has a maturity, both in her conversation and her music, that belies her youth.
"I've always had a really old soul," Shepherd says. "I've been told that quite a few times. It's all about the story for me, and the connection. And even though I am 18, I haven't lived a lot of life yet. I try and connect, put myself into the lyrics to the song and really make sure that I feel it so that people know that I feel it just like they're going to feel it."
Shepherd just released the video for "Good Boy," from Everybody's Got a Story. Written by Kellys Collins and Bill Luther, the video includes Netflix's Julie and the Phantoms actor Charlie Gillespie.