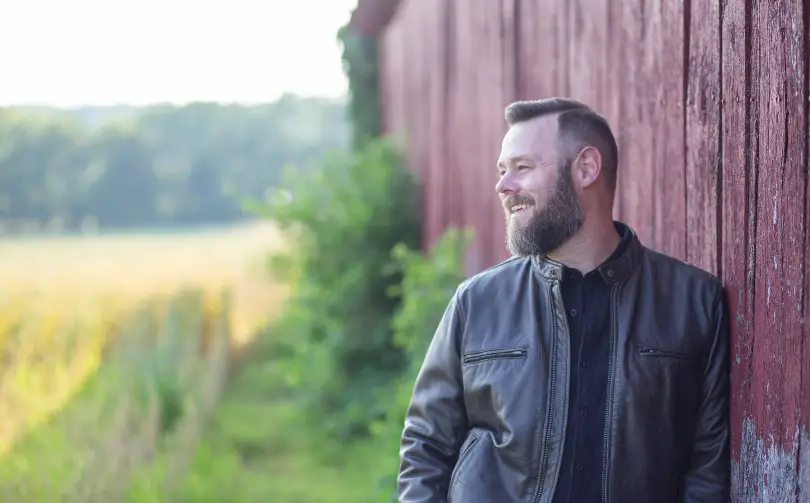 Todd Tilghman's new video for his latest single, "Slow Down," is out, and it is powerful. The Season 18 winner of The Voice used home footage submitted by fans to make "Slow Down" come to life, capturing everyday moments that will someday become memories.
"Slow Down" was written by Priscilla Block, Jared Hovis and Nathan Perry. Although Tilghman didn't write the song, the lyrics reminded him of some of the most cherished memories in his own life.
"I think those moments are the types of reasons it was so important to me to release 'Slow Down,'" he explained. "If I could go back, I think I would. But for now, I have the smell of biscuits in the oven to remind me of my sweet, godly granny."
Tilghman also recently released "Worth It All," featuring Rita Springer, who wrote and originally released the song.
"I think every one of us has a time in our lives that we kind of didn't know if we were going to make it at all," Tilghman previously said of "Worth It All." "And we also have those times in our lives, more often than not — I think those are often the same times — where we wonder what this is even for. And so that's why I chose to do 'Worth It All.' What a privilege it was that Rita agreed to do it with me. She wrote this song, and originally sang this song."
Tilghman was a pastor of a church in Mississippi until moving to Tennessee to pursue music after his time on The Voice. While he has since released both country and Christian songs, the father of eight says his faith will always be part of his music, regardless of the genre.
"It's almost like I'm trying to smuggle the message in," Tilghman told Everything Nash last year. "Like 'In a Heartache' —  you love people, but it's hard. Loving people is hard, but it's worth it in the end. So if I had to do it all over again, I would. It's also one of the main conversations that I've had with a lot of people. Especially if you look at country music — if a country artist comes out and says they're Christian, the church goes nuts. But if a Christian person says they're going to be a country artist, it's like, 'Hmm.'"
Find "Slow Down," "Worth It All," and more of Tilghman's music here.