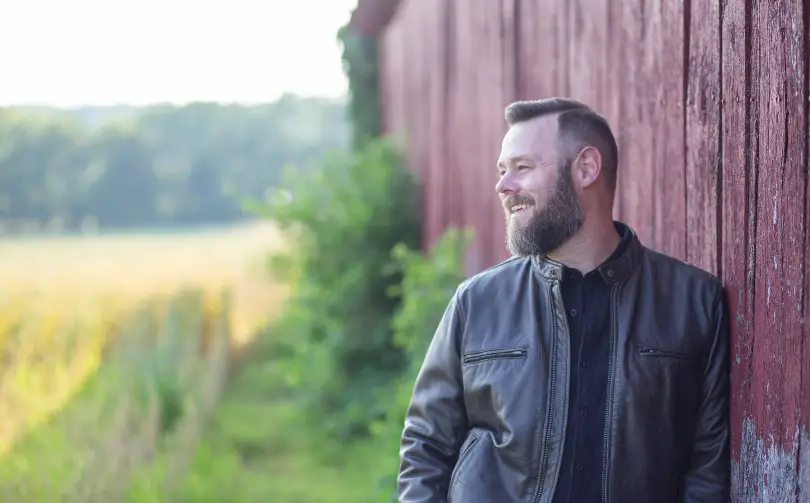 Christmas season is officially here, which thankfully includes new music from Todd Tilghman! The Season 18 winner of The Voice just dropped "O Come, O Come Emmanuel," from his upcoming Old Photos at Christmastime EP, out on December 10.
The upcoming project is Tilghman's first release since winning The Voice in 2020, marking a pivotal new chapter for the former pastor, who has been working hard to find the exact kind of music and sound he wants to release.
"I woke up one day and God was like 'Todd, the people who want to judge you are going to judge you no matter what you put out," Tilghman tells The Christian Beat. "So you might as well just be authentic.'"
Tilghman may not have released a full album yet, but he has been dropping original songs. The father of eight has recently shared songs like "Sunday Clothes" and "Sandcastles," calling the latter one of the most personal songs he has ever released.
"Sandcastles is EXTREMELY personal," Tilghman said on social media prior to the song's release. "Some creative liberties were taken, of course, but the song is basically my actual life. Second, it's a little (lot) different from what you've heard from me…BECAUSE it's so personal."
In a video shared on Facebook, Tilghman also hinted that there would be a lot more music coming from him in the future.
"I don't fully understand this world yet," Tilghman explained. "And so what I do is, I take advice from people, like my attorney, or people who are active in the music industry and the world. So I talked to my attorney, and based on some of the things that I'm dealing with personally, in my career trajectory right now, based on that, he said it would probably be not the best idea to release this music fully, to release this song fully to the streaming platforms."
Tilghman is also performing several shows ahead of the Christmas season. Keep track of all of his music and touring updates by visiting his website. Download "O Come, O Come Emmanuel" here.