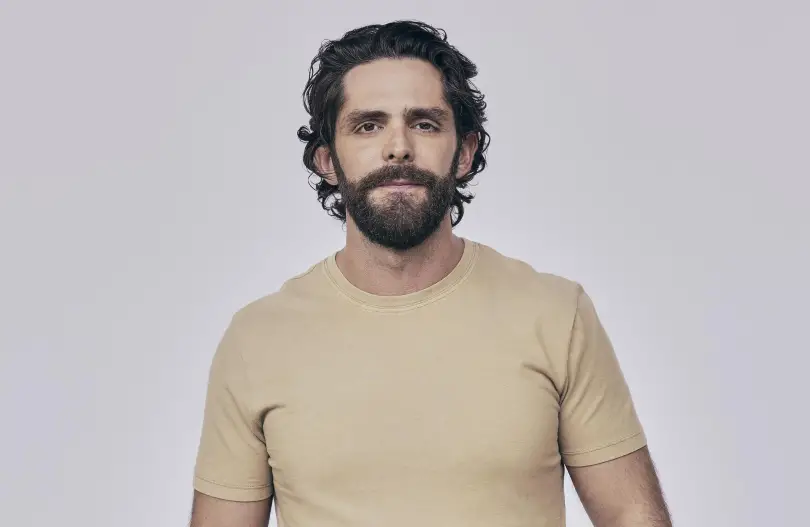 Thomas Rhett is well aware that Memorial Day is about much more than a long weekend. The father of four uses the holiday to reflect on the sacrifices so many people make for the freedoms he enjoys, including one of his own good friends.
"It's just complete and utter selflessness to me," Rhett tells BMLG. "A lot of my really good friends in life have served, are serving, and sometimes when I do get to sit down with them, I'm like, 'How do you do it?' Especially my buddy Mike, who I've known for a long time, who served for a long time. The complete and utter selflessness it takes to put yourself at risk to keep the freedom of this country alive, it's just something me and Lauren talk about a lot, just how much respect we have in our hearts for people that sign up to do that."
Rhett is very familiar with what it feels like to leave his family for his job, but he knows what he does pales in comparison to what those who serve in the armed forces do.
"It's something we don't take lightly too, and we're in constant prayer for not only the people that are serving overseas but also the families, 'cause it's a different kind of leaving," Rhett reflects. "Me and Lauren were talking about that the other day. You know, I get sad when I go leave Thursday through Sunday to go on the road, and I can't imagine what it would be like to say, 'I'll see you in six months.' And so, our hearts are so proud but also very heavy for them and their families, and just so much respect."
While Rhett hated having so much time off the road because of the pandemic, he did love the opportunity to get to know his children in a way he can't when he is traveling so much.
"I just love getting to spend one-on-one time with each of them, which is something that I didn't think was really important before," Rhett told  People. "I just thought as long as [we]  were together, we were good. But I think the longer I've gone as a dad, it's like each child really does need that one-on-one time — in the same way that Lauren and I just need time with each other."
Rhett will soon hit the road again on his Bring The Bar To You Tour, kicking off on June 17. See a list of all of his upcoming shows here.