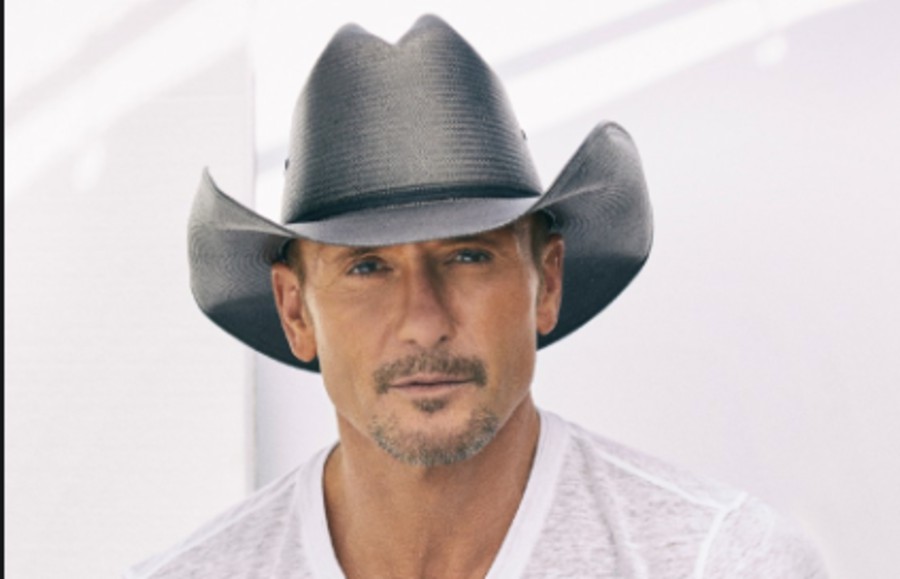 Tim McGraw is celebrating his 44th No. 1 hit with "I Called Mama." The song was written by Marv Green, Jimmy Yeary and Lance Miller, but felt as personal to Tim as if he wrote it himself.
"So I'm sitting at home one day. It was in the evening, right around dinnertime I guess," Tim recalled, in a video he shared on social media. "I get a text from Lance. Of course, Lance sends me every song he writes. So I listened to it, and it brought me to tears instantly. It was just a guitar vocal."
The feel of the song reminded Tim of some of his previous hits, like "Just to See You Smile" and "Shotgun Rider," among others.
"Right off the bat, I liked it, because it had that sort of shuffle kind of groove that I love, that's sort of been my bread and butter in a lot of ways, in a lot of songs," he shared. "Those songs have really worked for me. I got to the lyrical content, and I really started to buying into the song. And then when it got to the hook line, 'I called Mama,' I fell apart. I listened to the song two or three times, and I wanted Faith to hear it. I sat her down at the kitchen table, and started singing the song. Every damn time I got to the hook, I would just fall apart, and a stream of tears would come. It hit me that emotionally."
Tim knew right away he wanted to record "I Called Mama," but had no idea how timely the song would end up becoming, because of the global coronavirus pandemic.
"It was a beautiful song," Tim reflected. "It was beautiful about losing someone in your life, and who do you call who can stabilize you? Who do you call that can put their arms around you and sort of tell you it's all right? Who do you call that can put their foot on the ground when the world's spinning and straighten things out for you, and it's usually your mama. For me, it's my mama. I called her, and told her about the song. I didn't send it to her or tell her anything about it. I said, 'I've got this cool song. I'll let you know about it down the road.'
"Cut to the world changing," he continued. "So as we were mixing the song and had finished this song, the world completely turned on a dime. All of a sudden, what was a beautiful, simple song about the love you have for your mom, and how she's your rock, turned in to this huge metaphor about what's important in life, what matters in life. Who are the people that are important to you? Who are the people that are your grounding influences, and people that you need when things go bad?"
"I Called Mama" is from Tim's recent Here on Earth album, which is available for purchase at TimMcGraw.com.