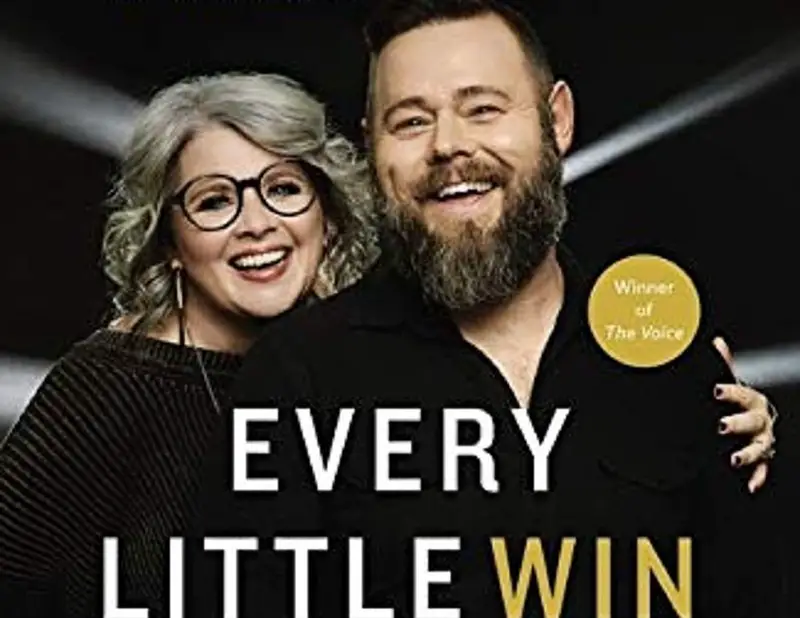 In less than a week, Todd Tilghman and his wife, Brooke, will release their telling new book, Every Little Win: How Celebrating Small Victories Can Lead to Big Joy. For the Tilghmans, the autobiography became less about just sharing their story, and more about sharing their biggest passion: their faith.
"At the end of the day, what Todd wants people to know is that Jesus loves them and he loves them," Brooke tells Everything Nash. "That is really the end of the story. And for me, I think the big thing is, live a great story. I think God has really impacted on me, it is up to us what kind of story we live. If we put our lives in God's hands, no matter what you're going through, you can live a great story.
"If your story is not good yet, that means your story is not over, because God writes good stories," she continues. "And so for me, I think the takeaway is, just go out there and be who you are, own it and live a good story. With you and God. live a good story. We all like a good story."
The Tilghmans shared both the highs and lows of their lives together, including their own struggles early in their marriage, and his time on The Voice, which he won in Season 18.
"A lot of people are really interested in The Voice," Tilghman reflects. "I had to be really particular about what I say and what I don't say, because you can't really tell a lot. It's a TV show, so you can't really talk about a few of those things … I'm a peacemaker. Like I'm literally the definition of a peacemaker."
'He's such a great person; he has such a great heart," Brooke interjects. "Even though his heart would be in the right place … He doesn't want anybody to come away with it and feel bad, or think he's got a bad opinion of something.  I'm a little more open."
While the Tilghmans might be open and vulnerable in Every Little Win, they don't mind baring their hearts, if in the process they can help somebody else.
"When you're living day to day, you tend to not maybe appreciate it, but as you look back and see all of these things collectively, it's like, 'Man, we really have seen a lot of stuff in our time together.,'" Tilghman shares.
"I love people's stories," continues Brooke. "I've always loved documentaries, reality TV, because I love real stories. I love to be able to relate to people, connect on some level. It's like, 'You do that too?'  Growing up. I read all kinds of biographies and autobiographies because I love to see people's stories. I love to people watch. I love to go sit somewhere and just watch."
Regardless of whether people necessarily agree with the Tilghmans or not, the father of eight hopes people know him and his family a little more after reading Every Little Win.
"I hope people understand that, whatever the subject matter is that we're approaching, or whatever chapter you're in, I'm not trying to say I'm right or I'm wrong, as much as I'm saying, 'This was my experience,'" Tilghmans says. "'This is not about the show or the church or society. This is my experience that I live.'"
Every Little Win will be released on June 22. is available for pre-order here.*
*Everything Nash has an affiliate relationship with Amazon, which means we may receive a small commission from purchases made through links on this page, at no additional cost to the authors or consumers.