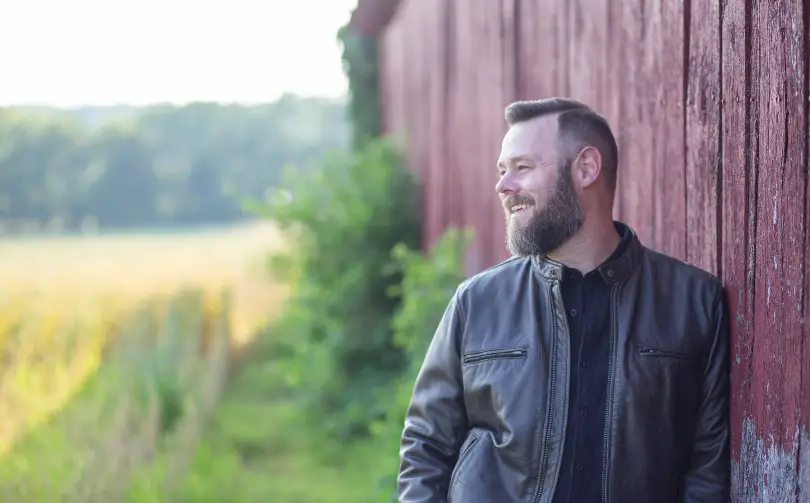 Todd Tilghman has new music coming out, and it's co-written by one of country music's rising stars. The Season 18 winner of The Voice  will release "Slow Down" on February 18, written by Priscilla Block, Jared Hovis and Nathan Perry.
Tilghman shared the news on social media, with a post written by Hovis.
Tilghman, who released his debut Old Photos at Christmastime EP last year, just dropped another song, this one a collaboration with Jake Hoot on the hymn, "In the Garden." He will also release a collaboration with Collin Raye on "Love, Me," in honor of the song's 30th anniversary.
The father of eight is, rightfully, getting plenty of attention for his music, which he plans to keep releasing on his own as long as he is able.
"If I'm gonna be independent, I might as well just do whatever I want to do, instead of doing what I feel like I should do to get me to a certain end," Tilghman reflects to Everything Nash. "That sort of switched around a little as far as what project I'm gonna put out first, I'm working on some different things. Believe it or not, there's a song I did not write on at all, but everyone who hears the demo that I did of it says, 'This is the song.'"
Tilghman doesn't know exactly how he will release new music in 2022, but he does make clear that new music is coming.
:I just know how to show up, and I know how to sing, and that's all I got," Tilghman says with a laugh. "And so what God's doing for me now though, is He's sort of shaking the pieces into place, and then everything eventually settles where it's supposed to be, and it's taken some time, but He's doing that for me."
Listen to a preview of "Slow Down" here. Find all of Tilghman's music by visiting his website.