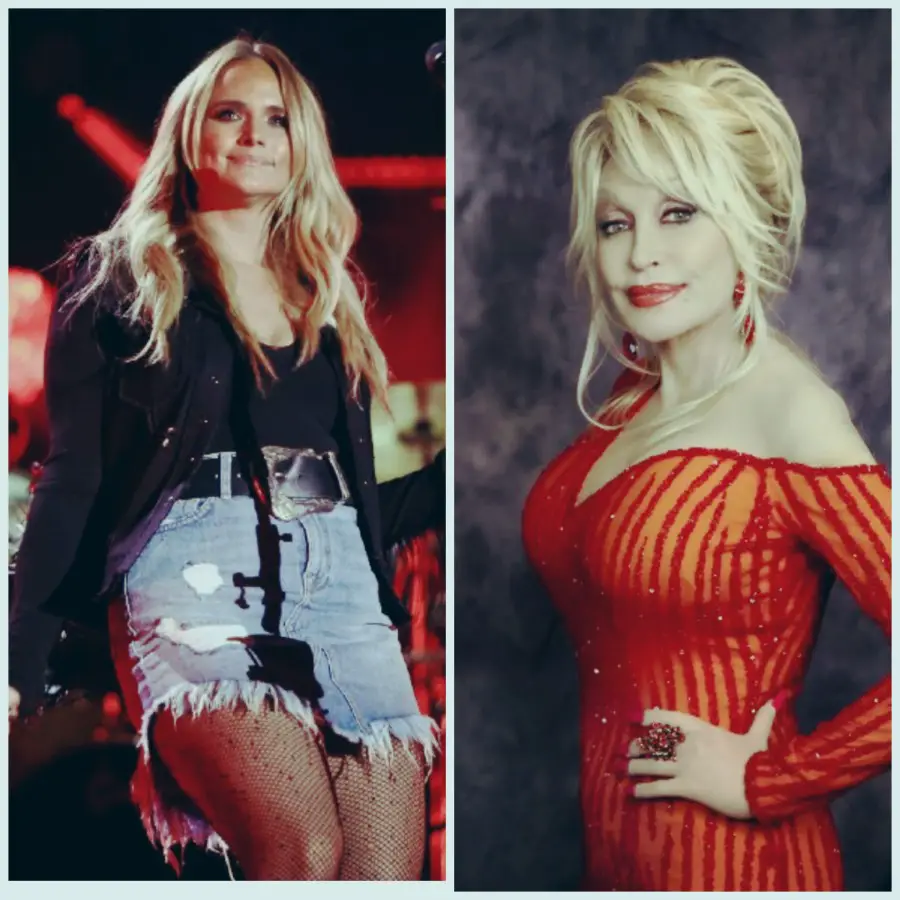 Miranda Lambert has always admired Dolly Parton, but now more than ever. The "Settling Down" singer is praising the Country Music Hall of Fame member, after Parton politely declined having a statue in her honor on the Tennessee State Capitol grounds. The decision, Lambert says, helps her as she comes to terms with her own sometimes overwhelming success.
"I just need to sit down with Dolly. I have so many questions," Lambert reflects to Entertainment Weekly. "She seems to know it all. I do think her saying, 'I'm not ready for a statue' made me realize she's doing the same thing. She's like, 'Okay, I've done all this stuff but I'm still really rolling. I'm not ready for closure.'"
Lambert recently took home her third Grammy, for Best Country Album, for Wildcard. The 37-year-old admits it took a moment for her latest accolade to sink in.
"When I won the Grammy the other night, we went back to the hotel and changed into jeans and went and ate pizza because it was a weird Grammys," Lambert recalls. "My husband stopped me in the hall, and he's like, 'Do this,' [lifting her arms in a celebratory pose.] He's like, 'You just won a Grammy!' … It's good to be reminded that, hey, you worked your butt off so it's okay to acknowledge yourself. But don't get stuck in it because somebody out there right now is writing a better song, so you've got to remember that too."
Much as Lambert grew up idolizing artists like Parton, she hopes to also be an encouragement to younger artists as well.
"I grew up on the classics, with Dolly and Loretta and Tammy and Patsy," Lambert says. "And then there was Reba, and then there was Faith and Martina and Shania. And then… there was a gap — and it was a big gap. I didn't really have a lot of help — like, no one. I only went on tour with men because the men were touring. I didn't have anyone who I could call when I was having a meltdown or having PMS and having to go on stage. I wanted to talk to somebody.
"I didn't have that, so now that I've gotten to this place, I want to be that for anyone that might need it," she continues. "It's a different game out there for girls, like, 'You can try to find a decent shower to wash your hair every three shows.' Sometimes, no one understands that but a female artist. I take it close to the heart to be there."