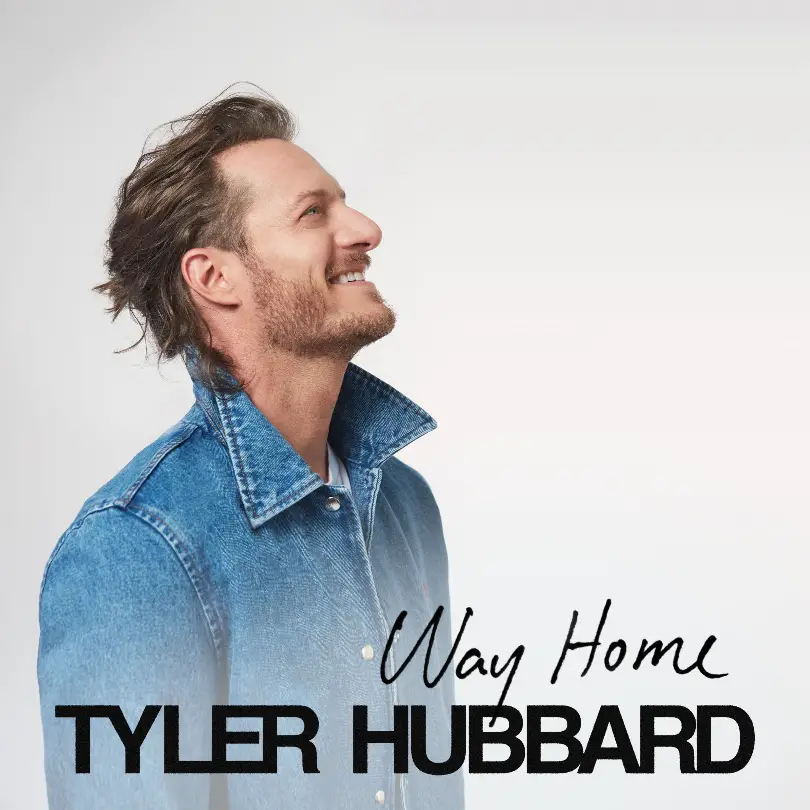 Another new song is out from Tyler Hubbard, this time the faith-based "Way Home." The song, which joins "5 Foot 9" and "35's" from his forthcoming debut solo album, is a look into Hubbard's personal life, and his strong Christian faith. Written by Hubbard along with Corey Crowder and Canaan Smith, the singer describes "Way Home" as " a traditional country song that can be heard in a church and a honky-tonk."
"For me, this is a personal song, that allows fans to get to know me on an even deeper level," Hubbard says of "Way Home," which says in part, "Yeah, I got lost / Until I got found / Oh, and now that it's well with my soul / I just ride in the seat next to Jesus / 'Cause I know He knows the way home."
"This song is a reflection on where I've been, where I am now, and where I'm headed," he continues. "It's become my personal reminder, on a regular basis, of who's really driving this truck we call life. Thank God it ain't me."
"Way Home" was one of the earlier songs Hubbard wrote, after making the difficult decision to part ways with Brian Kelley and Florida Georgia Line, in favor of doing his own music.
"'Way Home' is one of the first songs that I wrote after I officially decided to make my album," Hubbard shares on social media. "For me, it's a reflection on where I've been, where I am now, and where I want to be. As hard as it is sometimes, I find peace in remembering who is really in the driver's seat of this life, and it's not me. I hope you guys love this song and know me even better after hearing it."
Hubbard will have plenty of chances to perform his new music, when he hits the road in September, to join Keith Urban and Ingrid Andress on Urban's The Speed of Now World Tour.
"I've been writing and recording a lot of new music for my first solo album, songs that are made to be played live," Hubbard says of the tour. "I am so excited to be joining Keith on his fall tour and can't wait to play them for the first time for fans across the country."
Hubbard and Kelley have a few more dates on the calendar with Florida Georgia Line, before Hubbard joins Urban on the road. Download or stream "Way Home" here.