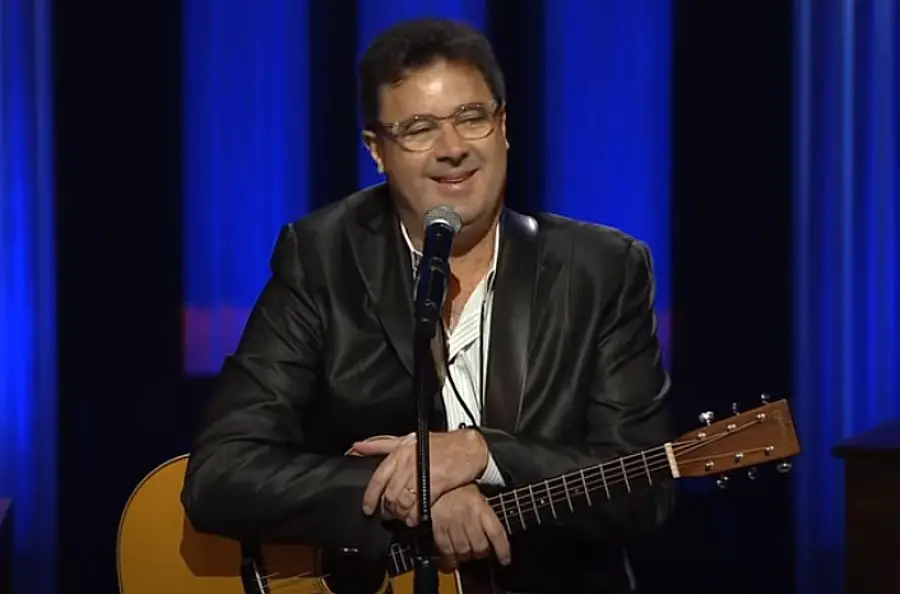 Country music was quick to react after Morgan Wallen issued a racial slur earlier this month. Country radio dropped him, his label suspended his contract, the ACM Awards removed him from the list of potential nominees, and many were quick to denounce his actions. But according to several country music artists, there is still more — much more — that needs to be done to embrace diversity in country music.
"I was just sad," Vince Gill told CBS This Morning, speaking of Wallen's words. "It was just disappointing, because I knew that everybody was going to massacre country music. White America, they make the argument, 'Well, I hear it in rap music all the time' … I go, 'Have you not been paying attention the last three or four hundred years, how that word has been used by the white community?' It's derogatory, dismissive, hurtful. It doesn't have a place."
Wallen's actions might have been shameful and highly insulting, but all hope is not lost. Maren Morris says there is a way country music can become more diverse and inclusive, but it won't be easy.
"I think the only way that we can move forward, is by deconstructing our view of what the genre is built on, and acknowledging the fact that, at its roots, there is racism and cultural appropriation, and just completely destroying that mentality going forward," she shared.
"I don't want to seem like we're piling on Morgan," added her husband, Ryan Hurd. "But there's no place for that."
One artist who knows all too well how prevalent racism is in country music is Rissi Palmer, a Black artist who had a hit single with "Country Girl" in 2007, but has struggled to find her place within the genre, in spite of putting out great, great music.
"I knew in the very beginning that there weren't a lot of people that looked like me," Palmer admitted. "And I knew that that was going to be a mountain that I was going to have to climb. But I loved the music. I loved the songwriting, I loved the storytelling, the way it makes you feel. I'm a fan."
Palmer, who now hosts the Apple Music Country show, Color Me Country Radio with Rissi Palmer, found even performing at her own show was often a challenge, due to the color of her skin.
"It's heartbreaking," she acknowledged. "I've been turned away at my own shows, trying to get on stage. A security guard wasn't going to let me get on, because he was like, 'Who are you?' I was like, 'I'm Rissi. They're calling my name right now.'"
Still, Morris feels at least a glimmer of optimism. After Brothers Osborne's TJ Osborne came out as gay, and received overwhelming support from the country music community, Morris sees the potential for beauty to still rise from the ashes.
"The world is looking at us right now," Morris said. "People are starting to speak up. We're not protecting our own with this wall of silence because we're afraid we might be canceled next. We're all becoming more accountable."