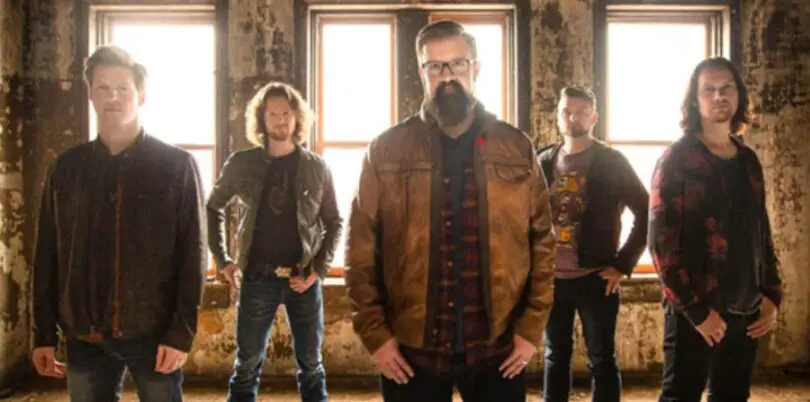 Home Free has made quite the career for themselves by not only releasing their own original songs, but covering other songs as well, from a multitude of eras and genres. While their list of successful covers is far too large to mention, we picked ten of our favorites.
10. "Folsom Prison Blues," Johnny Cash
"Folsom Prison Blues" is one of the newer covers by Home Free, but will undoubtedly go down in history as one of their best. Putting their own spin on the Johnny Cash classic, Home Free's version of this song would make even the Man in Black proud.
9. "The Devil Went Down to Georgia," Charlie Daniels
Not many artists have successfully been able to cover Charlie Daniels' "The Devil Went Down to Georgia," but Home Free isn't just anyone. Daniels joined Home Free on this iconic tune, along with famed violinist Taylor Davis.
8. "How Great Thou Art"
When Home Free released this spiritual hymn in 2016, it quickly became a fan favorite. In fact, the video, which shows the group singing the song amid the beautiful Swiss Alps, has amassed more than 22 million views so far.
7. "Man of Constant Sorry," Man of Constant Sorrow
"Man of Constant Sorrow" is from the hit movie, O Brother, Where Art Thou? To film the video, the five group members dressed as cast members from the movie, even though their version was released 18 years later.
6. "Take Me Home, Country Roads," John Denver
Home Free took this John Denver hit, "Take Me Home, Country Roads," and made it their own. Making the song more pensive, we believe they really do want to go home to the country — at least while they are singing this song.
5. "My Church," Maren Morris
Maren Morris made "My Church" her debut single in 2016, which is the same year Home Free released this song. While Morris' version might have added a bit of rock 'n' roll, Home Free made "My Church" as country as it comes, and we love it.
4. "On the Road Again," Willie Nelson
"On the Road Again" is a fairly new cover for Home Free, but we have no doubt it will be remembered as one of their most-beloved covers. The timely song, released at the height of the coronavirus pandemic, when Home Free was desperately missing life on the road, seems achingly poignant now.
3. "Elvira," The Oak Ridge Boys
The Oak Ridge Boys joined Home Free on both this track and the video, bringing new life to this beloved song, first released in 1966. But this wouldn't be the last time Home Free joined forces with the Oak Ridge Boys. The historic quartet recently joined Home Free for their Warmest Winter holiday special.
2. "The Gambler," Kenny Rogers
Home Free also released "The Gambler" while at home because of COVID-19, but that didn't keep them from putting out a fun video. The release of "The Gambler" was especially meaningful, since it came out less than five months after Kenny Rogers passed away.
1. "Go Rest High on That Mountain," Vince Gill
It's not easy to cover a Vince Gill song, especially one as well known as this one, but Home Free managed to do just that, and do it well. Telling a heartbreaking story in the middle of their "Go Rest High On That Mountain" cover, this song will most certainly remain a Home Free staple for years to come.