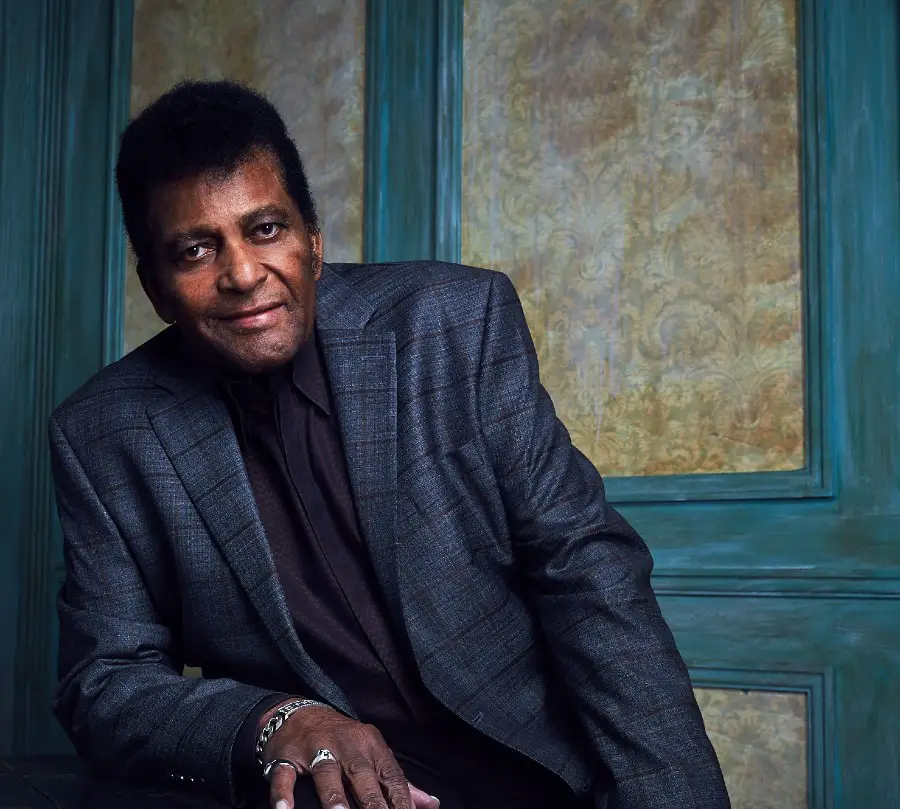 For decades, country music has been dominated by white artists, while Black artists struggled to find their place in country music. It's an odd, and highly unfortunate, mark on country music, especially since the early origins of country music can be traced back to predominantly Black music.
Thankfully, although it has taken far too long, the country music genre seems to, ever so slowly, be at least in the beginning stages of becoming more inclusive and diverse. We found eight Black artists who have helped — and are continuing to help — shape country music.
1. Charley Pride
It is impossible to mention a black artist in country music, and not immediately think of Charley Pride. The legendary singer, who passed away in 2020, became a shining star for other Black artists who wanted to be part of country music.
"His voice and his bravery made it possible for me to be able to have a career in country music," Mickey Guyton told Rolling Stone. "The fact that he was a Black man in country music resonated with me more than any particular song. His music moved people."
2. Mickey Guyton
Speaking of Mickey Guyton, while some artists just wanted to put out music, without addressing the racial inequity, Guyton spoke it loud and clear. The Texas native, after quietly releasing music for years, with minimal fanfare, boldly released "Black Like Me" in 2020, following the tragic death of George Floyd.
"It was just like — the fact that all of us, in a room, collectively, knew, and know, that the treatment of Black people is different says so much, and [I'm grateful] that they were able to go there with me," Guyton told The Boot of the song, which she wrote with Nathan Chapman, Fraser Churchill and Emma Davidson-Dillon. "You know, this is a very bold song to write, especially in country music. It's very, very bold, and they were very much so.
"All of the writing came from all of us, and I don't know — it was a 'God moment;' it was a unity moment. It really just goes to show, if you really, truly do try to understand somebody else's perspective, you really can. Just, a lot of people don't try."
"Black Like Me" earned Guyton a Grammy nomination, marking the first time a Black female solo artists has been nominated in a country category.
3. Darius Rucker
Darius Rucker had a massive career in the rock world, as the leader of Hootie & the Blowfish, before he decided he wanted to make country music instead. The South Carolina native set to work releasing music, unaware — at least at first — how much the color of his skin would work against him.
"The first time I walked into [a country radio station] – nobody said they wouldn't play it," Rucker recalled on  Color Me Country with Rissi Palmer. "What was said was, 'I don't think my audience will accept a Black country singer.' Just like that. 'I love the song. I think it's country. Love it. I'm going to play it tomorrow, but I don't think my audience will accept a Black country singer.' I go, 'Wow. Really? I thought music was notes and words and chords. I didn't know music was color. I found that out today.'"
4. Rissi Palmer
Rissi Palmer has released several albums on her own, but that's not where her influence in country music ends. The Pennsylvania native is also the host of the popular Color Me Country podcast, on Apple Music, celebrating the Black artists who have shaped country music. Palmer had the idea for the podcast after the viral hit, "Old Town Road," with Billy Ray Cyrus and Black artist Lil Nas X, was deemed not country enough by Billboard.
"It's really important to me to normalize this for these women to become part of the conversation, not just in an 'other' kind of way," Palmer told Indy Week, speaking of being a Black woman in country music. "In the same breath that you talk about Kelsea Ballerini, you should be talking about Miko Marks."
5. Jimmie Allen
Jimmie Allen always loved country music, but wasn't sure he would ever find his place as a Black artist. Thankfully, he had the influence of artists like Pride, who gave him the inspiration he needed to pursue his passion.
"Charley was a guy that I grew up admiring, because I loved his music," Allen told the Country Music Association ahead of Pride receiving the Willie Nelson Lifetime Achievement Award. "But also, he was the one guy in the genre that looked like me. It made me feel like, 'Okay, I can be a part of this as well.' So to be the one that gives him the award, I get to be a spokesperson for the world of country music, and thanking him for everything he's done for us. I don't know what I did to get it, but I appreciate it."
6. DeFord Bailey
People may not recognize DeFord Bailey's name now, but his influence permeates throughout country music. The harmonica player is credited with being the first artist to perform to record music in Nashville, and was among the very first performers on the Grand Ole Opry, which was originally called the WSM Barn Dance, and then the Grand Opera, before becoming the Grand Ole Opry. Bailey passed away in 1982, at the age of 82. He was posthumously inducted into the Country Music Hall of Fame in 202005.
7. Ray Charles
Ray Charles' music transcended genres, but his roots were steeped in country music. The musical legend released Modern Sounds in Country and Western Music in 1962, which included Don Gibson's "I Can't Stop Loving You," Hank Williams' "Hey, Good Lookin'" and others, becoming what has been credited as one of the most influential albums in country music, of all time.
"When Ray did 'I Can't Stop Loving You,' that was probably the time when country music was heard by more people than ever before," Willie Nelson said (via Opry.com). "He kicked country music forward 50 years. Before him, a lot of people had probably never heard of songs by Don Gibson or Hank Williams."
Modern Sounds of Country and Western Music was so popular, Charles ultimately released a second volume.
8. Kane Brown
Kane Brown grew up raised by a single mother, with his father spending most of Brown's life in jail. Brown has never wavered from making the music he wants to make, even amid prejudices and setbacks.
"When I first got into country, I started getting some of those comments like, 'He's an N-word.' Stuff like that," Brown told People. "I used to screenshot it and put it on Twitter, like, 'There still racism in the world.' But I didn't get into country music just to prove a point. I try to stay away from all negativity."