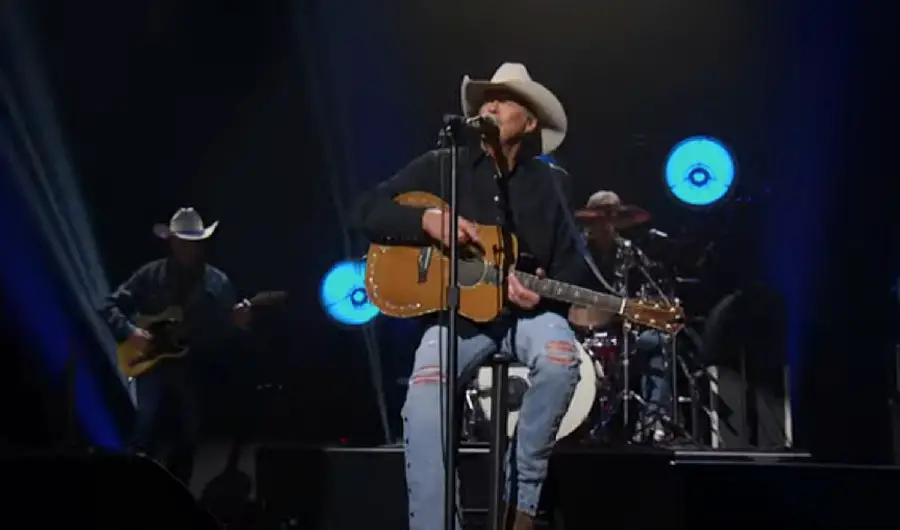 Alan Jackson wrote the song heard around the world, with his "Where Were You (When the World Stopped Turning)," written in response to the devastating September 11 terrorist attacks in 2001. Jackson wrote the song in the middle of the night, more as his own personal response to the tragic events, unaware that people would still be clinging to that song 20 years later.
"It makes me feel really warm inside … and at the same time I feel a little bit surprised that it has lasted all these years," Jackson shares with UMG. "When I first wrote it, I didn't think I would record it. And then we didn't think we would want to release it. At first I didn't think I would ever write a song about the event because I just didn't feel right about it, and then this came out of nowhere, and then it went on to be such an anthem for it for years. And now, it's kind of grown into just its own song outside of 9/11 where it's just a song about faith and hope and love."
Jackson is not only surprised by how well-received the song still is, but also the way his younger fans respond to "Where Were You" as well.
"I see that in the crowds now," Jackson reflects. "A lot of my fans, younger fans, weren't hardly even around when 9/11 happened, but they have connected with that song. It's one of the highlights of the show now, and it's just amazing that it has outlived where it really began. So, it can't help but make me feel very proud that something like that has helped people through that hard time in the beginning and it still has a lasting effect outside of where it all started."
Jackson debuted the song at the CMA Awards later that year, a performance that is still talked about to this day, even though Jackson had to be convinced to sing it during the live broadcast.
"It was a tough performance for me," Jackson admits. 'Just the whole idea of releasing that song was a little bit tough. I wasn't sure I wanted to put that out, but everybody convinced me that it was the thing to do…and in retrospect, I agree with that. But, I hadn't really sung the song much, first of all. It was just in the studio, basically, and when I wrote it…so it's hard to go out there and sing something new anyway, and just the topic made it nerve-wracking, too.
"I didn't think about what was going to happen or anything – we just sang it," he adds. "And I just remember, other than being relieved that I got through it, I just felt very proud that it seemed to cause a reaction in people…and I was proud that I got to do it, and that it seemed like it meant something."
"Where Were You (When the World Stopped Turning) is on Jackson's 2002 Drive album.