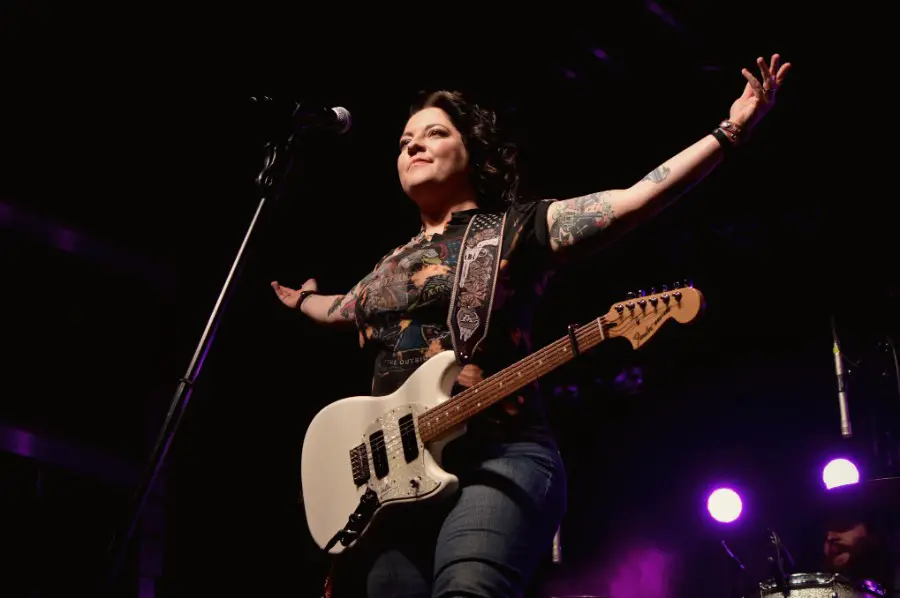 Ashley McBryde made her debut on The Ellen DeGeneres Show on Wednesday, January 13. The Arkansas native performed her current single, "Martha Divine," from her Grammy-nominated Never Will album.
"Martha Divine" is the second in a trilogy of songs that together will tell a story. She previously released "One Night Standards," and will follow "Martha Divine" with "Hang in There Girl."
Both dark and slightly humorous, "Martha Divine" was at least partly inspired by McBryde's own life, imagining Martha as a woman her father once dated, whom McBryde despised.
"I pictured her having Martha tied to a chair in like a garage or a shed, with a dirt floor, and her kind of pacing back and forth, holding a shovel," Ashley told Everything Nash. "And being like, 'Okay, hang on. Thou shall not kill. Okay. But also, thou shall not commit adultery. So which one of these is more important? Honor thy father and thy mother and father. Oh Martha, it's even in the Bible.' God said 'Thou shall not kill.' That's why she knocked her out with the shovel and buried her alive."
Never Will was just released in 2020, but McBryde hints there might be another album coming out later this year, this one with a few of her famous friends.
"During 2020, we have been able to have two writing retreats safely," Ashley teased. "And we wrote a lot of songs. I don't feel in my heart like it's time for record number three, but we did write an entire project one week. I think 2021 is going to get to see that happen. I'm hoping there's some other artists that are going to sing on it with me. And I think it's going to be a blast."
Want to know more? Read our 11 Questions with Ashley McBryde here.