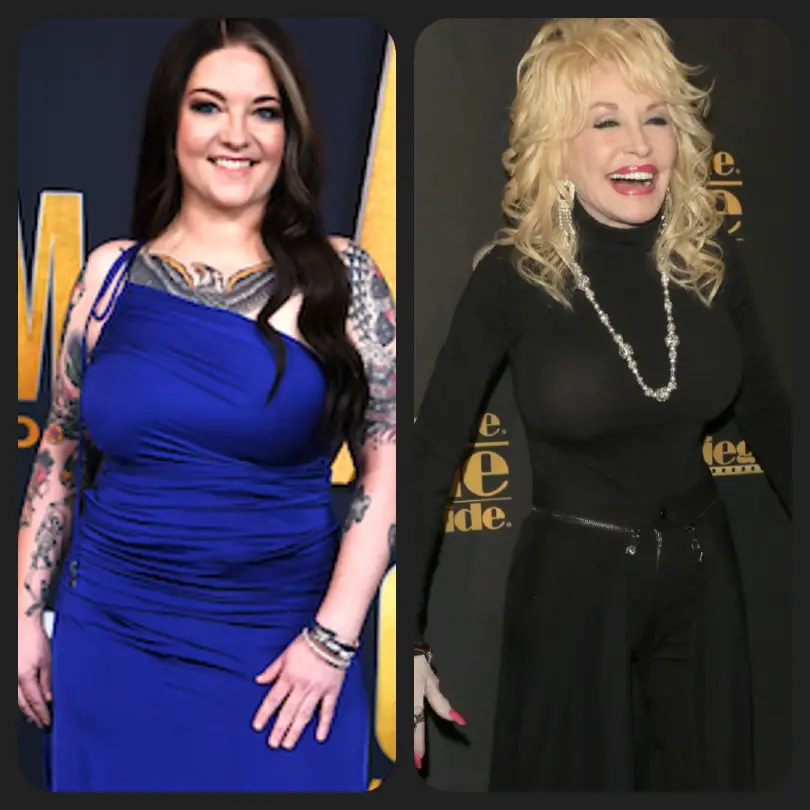 Ashley McBryde might be a fan of Dolly Parton and her music, but she doesn't exactly run to the Country Music Hall of Fame member when she sees her. In fact, McBryde says she usually tries to avoid Parton, after one embarrassing incident a decade ago.
"I've managed to avoid saying stupid things to Dolly in the last several years because I just walk the other direction," McBryde tells Audacy's Rob + Holly, laughing as she recalls an incident with Parton, which resulted in Parton firing the Arkansas native.
"I caught her microwave on fire," McBryde says. "You do a lot of weird stuff when you first move to Nashville. So I got this gig helping — they were remodeling her lake house and my job was to stay there with her niece [who] was my buddy. We were supposed to stay there and let the wallpaper guys in and out, and just do that kind of thing … use the pool and don't mess anything up."
Unfortunately, while McBryde was house-sitting, a microwave caught on fire, and although it wasn't McBryde who caused the fire, she does own her part in the situation.
"I take the credit for it," McBryde says. "I do take the blame for it, because I'm the one who removed the on-fire microwave out of the house, but it was honestly her niece. She stuck a whole box of Bagel Bites in there — like, in the box and then 'beep,' there it goes in a freshly wallpapered room."
Parton let McBryde go after the incident, but she did allow McBryde a souvenir of her time in Parton's lake house.
"So I lost my job but Dolly gave me the microwave," McBryde recalls. "She knew that I was poor and I didn't have one."
McBryde is back on the road, serving as the opening act on Dierks Bentley's Beers on Me Tour, after taking some time off for undisclosed personal reasons.
"I didn't anticipate having to take time away," McBryde said when announcing she was returning to touring. "However, it could not be avoided. More on that someday. Thank you for the outpouring of love and support. Now back to business. A little spackle, a little sparkle…see you this weekend Trybe!"
The 39-year-old has finished her third album, although she has yet to reveal a title or release date. Music and tour updates can be found here.