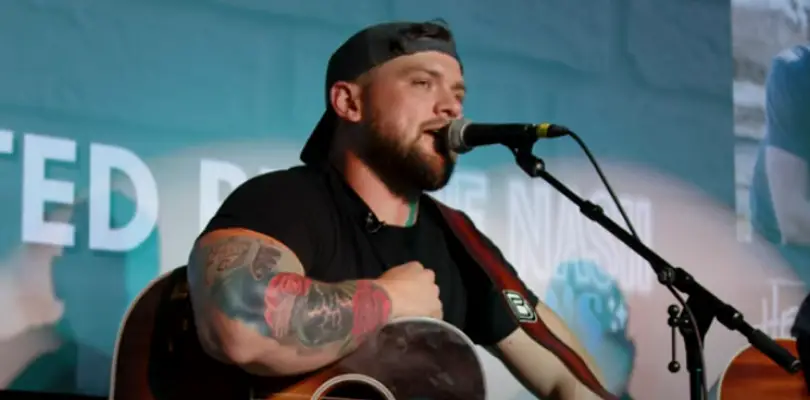 Tim McGraw's McGraw Tour 2022 is officially a wrap. The tour included newcomers Brandon Davis and Alexandra Kay, two artists McGraw hand-picked after seeing their performance of cover songs on TikTok. Now that the tour, which concluded on June 4 in Mansfield, Massachusetts, is over, Davis is reflecting on the experience, and all that he took away from being on the road with one of country music's biggest superstars.
"What an incredible experience and amazing journey!" Davis gushed on social media, along with a couple of tour photos. "Words can not describe how thankful I am to have had the chance to learn from one of the greatest in country music these past 6 weeks. Tim McGraw thank you… thank you for taking a chance on me, thank you for welcoming us with open arms, thank you for inspiring 6 year old me in the back of my mama's car to sing my heart out every chance I got. This experience has been one I'll never forget and I will forever be thankful for! Thank you just isn't enough."
What an incredible experience and amazing journey! Words can not describe how thankful I am to have had the chance to…

Posted by Brandon Davis on Friday, June 3, 2022
Davis learned so much by being on the road with his musical idol, lessons he will carry with him for the rest of his likely lengthy career.
"I think the biggest thing is right after one of the first shows [on the tour], he was talking to me backstage and he was saying, 'You're doing a great job and I can see that you love what you do,'" Davis tells Music Mayhem. "In a sense, he said if you know this is where you need to be, then it's where you need to be. He said 'You've got a long life ahead of you in doing this.' That inspired me to really know that at least I know I'm going in the right direction."
Davis just released his acoustic Hearts Don't Rust EP, which follows his debut album of the same name, which was released in April. Both projects include "Forever and Always," written for his now-wife, Destiny, soon after they met.
"Forever and Always" is the very first song I ever wrote for my wife back in 2017," Davis shares on YouTube. "When it came time for our wedding day, I managed to slip a copy of the song I had cut live with my family band to the DJ for our first dance without my wife knowing. At the time, it was the only way I could afford to have a recorded version of the song for our first dance.
"Holding her close in that moment when the song first started to play is a memory I'll never forget for the rest of my life," he continues. "I'm so thankful to finally be able to share this song with the rest of the world the way it was meant to be heard."
The McGraw Tour 2022 might be over, but fans will still have plenty of chances to see Davis on the road, when he headlines his own Step by Step Tour. Find music and a list of all of Davis' upcoming shows by visiting his website.