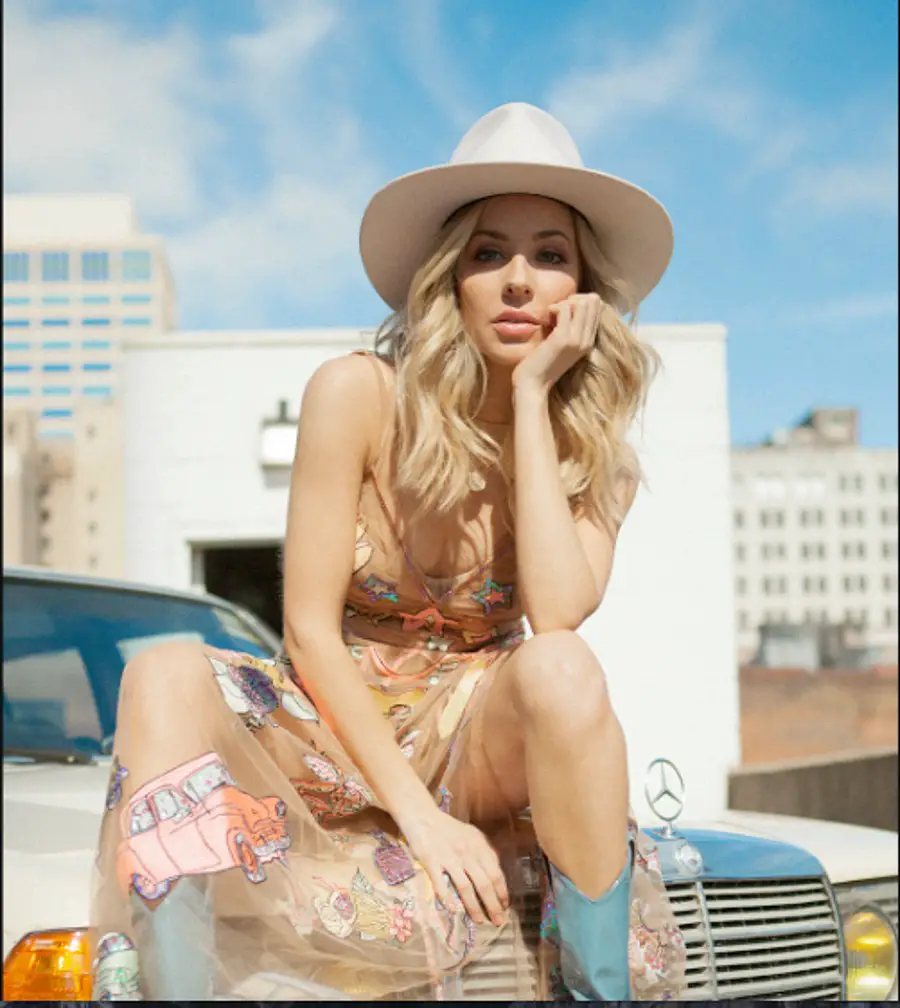 MacKenzie Porter is already known all over her native Canada for her string of successful hits, not to mention her established acting career, but she is now ready to make herself, and her music, known in the United States as well. The 30-year-old just released "These Days," on her new label, Big Loud Records, and she's never been more eager to share her music with both new and old fans.
"I think that was always my goal," MacKenzie told Everything Nash, speaking of relocating to Nashville and releasing new music. "My family still lives in Canada. I love Canada but there's just a little bit of a cap there. Like, if you want to get to the next level you have to come here. And that was always a dream of mine; signing a record deal and being on U.S. radio, was just kind of like the ultimate thing I had planned in my mind. So I moved here.
"I started making trips here probably eight years ago now," she continued. "It was just making trips and writing, and in the meantime, putting stuff out in Canada because that's where I kind of had a bit of a base. I finally was able to sign a deal here and we were still releasing stuff in Canada. It was the right song. I think we were just waiting for the right song to release here and now we kind of feel like we have it."
MacKenzie co-wrote "These Days" with Jordan Sapp and Parker Welling, while she was filming a TV show in Canada.
"I thought of it, and then I waited months," MacKenzie said when asked about the inspiration for the catchy song. "I brought it home to one of my favorite writers. Parker Welling is a really good friend of mine, and we just wrote the lyrics within an hour. Just the whole thing kind of fell out, but we could not get on a melody really. So in my phone, I have five different versions of what the melody was. Finally it just kind of clicked for me. We didn't know it was going to be the single. We released it, and then people started taking to it online, which is kind of how we picked as a single."
MacKenzie broke a record in Canada, held by Shania Twain since 1998, by having two back-to back No. 1 singles at Canadian Country radio, with "About You" and "These Days." It might seem a bit brave to leave the country she called home to start over again, but MacKenzie has found plenty of inspiration from artists who have paved the way for her.
"For the longest time, and I can say this because I am Canadian, Canadian artists weren't accepted almost on U.S. radio. It was like a stigma. And I do feel like that's totally broken now. There's just so many of my friends, like Lindsay Ell, High Valley, Tenille Townes –– they're just people breaking down that wall. And I hope I can do that too."
"These Days" will be on an upcoming album, produced by Joey Moi, although MacKenzie admits she isn't sure when it will actually be released, due to the ongoing coronavirus pandemic.
"The plan earlier this year was to have my full-length album out this summer," MacKenzie said. "Obviously that has been pushed back just because of everything we're all going through. But I think I'm going into the studio like in two weeks, just me and Joey, just the two of us. So it'll be a closed kind of a room, if you will.
"But the plan is still to release something this fall probably," she continued. "I definitely have the amount of songs I would need, and songs I was really proud of. It's just, can we get the band together and all that kind of stuff to make it happen in time."
Regardless of when MacKenzie's album comes out, she is more than ready to share all of it with her fans.
"I'm really excited to share something that I'm really proud of," MacKenzie boasted. "I put out an independent record five years ago, and when I look back, I'm not very proud of that one. And this, I've really taken the time to get it right, have the right team and the right producer and the right writers. I'm just excited for people to hear where I'm at today and know what I've gone through over the last couple of years."
"These Days" is available to stream or download via MacKenzie's website.
Photo Credit: Courtesy of Sweet Talk Publicity / Bree Marie Fish