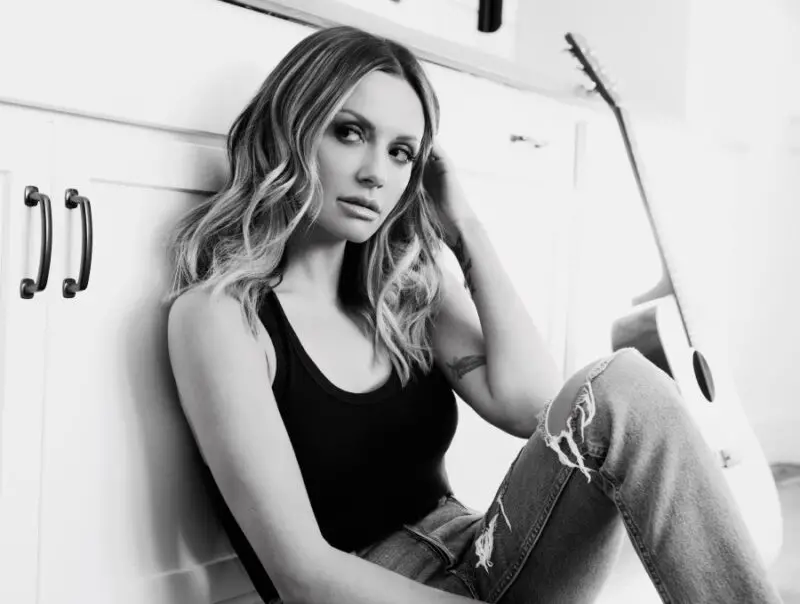 Carly Pearce has as much tenacity as she does talent, which is why she is still in Nashville. The Kentucky native moved first to East Tennessee as a teenager, to perform at Dollywood, before making the move to Nashville, all with dreams of being a country music singer. But those dreams could have quickly been extinguished, if she had listened to music industry executives who were less than encouraging about her future as an artist.
"I actually had a lot of family and friends telling me to stay, but I had a lot of the music industry telling me to move home," Underwood shared with BMLG. "I literally had somebody tell me, 'You should play one more showcase and move home.' And I've been pretty honest about it, but when I got a record deal, and I was on my radio tour, it took me a good probably year and a half to really come out of that state of mind. Because I had been told no for so long, and as a human being you just get beat down."
Pearce kept pushing and pushing, even against seemingly insurmountable odds, still hoping for her big break.
"I really do believe that with every single moment that I got to the end of my rope, there was something telling me, one more day," Pearce says. "Whether it was a text or an email or a show would come in or somebody would write a song with me that I loved, it was just always that little glimmer of, keep going."
Pearce had an early deal with Sony Music, which did not result in a record. Her debut album, Every Little Thing, was released in 2017, followed by her eponymous sophomore album last year. Pearce just released her telling 29 album, chronicling the highs and lows of the previous year, including the loss of her producer and friend, Busbee, and her divorce from Michael Ray.
"It's no secret what I went through in the last year and a half," Pearce told Everything Nash and other outlets during a virtual media event. "I think people are like, 'How are you so able to put yourself out there?' But if you really think about it, 'Every Little Thing,' I came onto the scene telling you about a guy who broke my heart. I then went on to tell you, in 'I Hope You're Happy Now,' about how I broke somebody's heart, and I needed to tell them I was sorry. I'm not doing anything differently. I'm honestly just telling my truth yet again, maybe a little bit more raw than even I knew I could do."