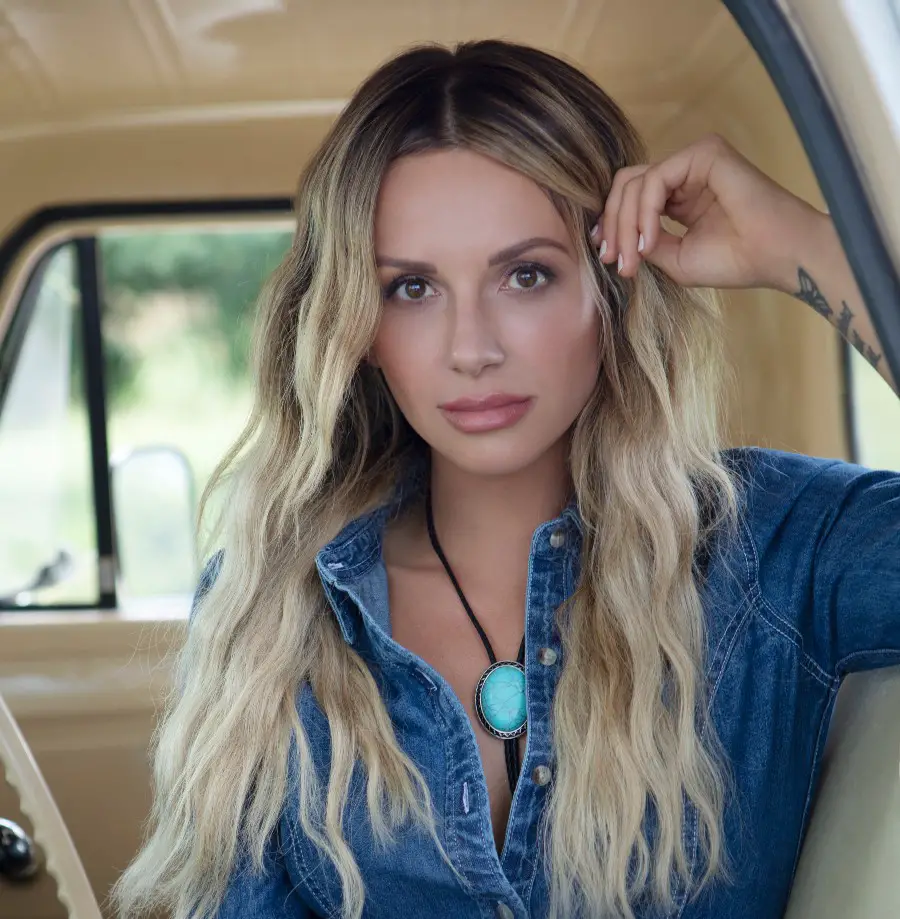 Carly Pearce loves being on the road more than anything else. So when she unexpectedly had to cancel all of her tour dates, at the start of the coronavirus pandemic, her heart broke when she had to say goodbye to her band.
"As an artist you kind of go into auto pilot a little bit, and you're kind of a robot," Pearce shares with her record label. "And when this happened, I was pulled off the road very fast. In an instant, I watched my band walk away in the airport. And it was like, 'Oh wow. Okay, this thing that I always talk about is such a hectic … I can't do this 'cause I'm on the road, I can't do this cause I'm on the road,' was taken away in just two seconds.'"
There was a glimmer of hope for Pearce, amid her heartbreak. The unexpected time did allow her to write and record 29 , a telling masterpiece of her one of the hardest years of her life.
"I think that what it's done for me with music is given me the space and the time, and just like this silence, to really get in touch with my feelings," Pearce says. "Get in touch with what I've learned through this time, which is a lot, and very unexpected, and trying to find the silver lining. And more than ever, I think you'll continue to hear that through my music."
29 shares much of Pearce's heartbreak over the end of her brief marriage to fellow singer, Michael Ray. Although the songs, like "Should've Known Better" and "Next Girl" tell much of the story of the reason for the sudden divorce, the 31-year-old insists the record was not any form of retaliation against her ex-husband.
"I certainly was not trying to be vengeful. But I would be lying to you if I didn't go, 'Damn! Alright.' You know, hold my head a little higher," Pearce told The Washington Post. "[It] came out of a situation that for me was completely soul-crushing. And we have to make decisions in life in hard times: Are we going to let this define us or refine us? And I think this is my refinement moment."
I've realized over the last few weeks that I wasn't entirely finished writing my 29 chapter… pic.twitter.com/k29pcrCEBf

— Carly Pearce (@carlypearce) April 21, 2021
Pearce recently teased that she has more songs for 29 to share. Find the record at CarlyPearce.com.