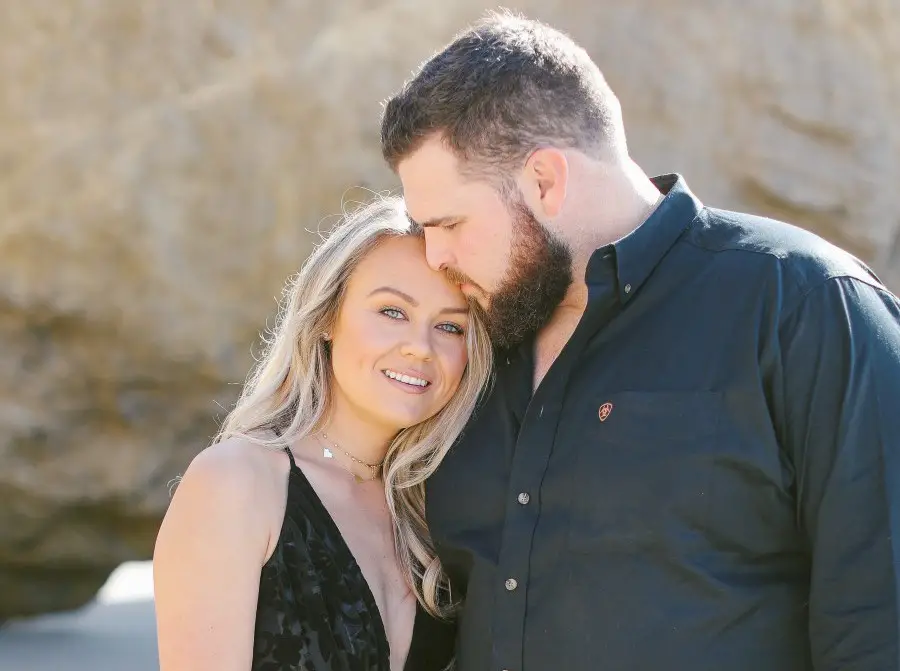 Jake Hoot just released his debut Love Out of Time EP, but there is already more music on the way from him, which will, thankfully, include his new bride, Brittney. The Season 17 winner of The Voice says Brittney, also a talented singer, will share her talents on his next project.
"We played a show at Ole Red in Tishomingo and two in Texas and at every show people were requesting Brittney to get up and sing," Hoot tells Country Now.. "And I said, 'Honey, I don't know that you are ready for all of this.' So the last two shows I made her get up and sing songs with me … She is such a powerhouse that she is definitely gonna be part of the album."
Brittney is currently working as a labor and delivery nurse, but she has already shared her talents with her proud husband.
"I wrote a song and released it last year called 'Nadine,' and Brittney sang background on that one," Hoot reveals.
Hoot and Brittney met when they were both asked to sing at a wedding, although sparks didn't instantly fly between them.
"We have known each other for almost eight years now," Hoot previously told Everything Nash. "Both of our best friends, her best friend and my best friend, got married. She was living in California at the time … I was going to college here in Tennessee and we were sending soundbites back and forth to rehearse this song for their first dance. We met at the rehearsal dinner, rehearsed it once or twice, sang it and then went our separate ways, and didn't talk to each other for another six years."
The two reconnected on a missions trip to Nicaragua, but it still took a couple more years before they were both ready to be in a relationship.
"On a missions trip a couple of years ago, we reconnected and became friends," Hoot recalled. "I was interested, and tried to pursue her, but it just wasn't the right time. I was just coming out of a dark season in my life. Then she moved to Nashville because her family lived here, and we reconnected again."
Hoot may not have released a song with his wife yet, but he did just share an impromptu duet with Season 18 winner of The Voice, Todd Tilghman, singing the classic hymn, "In the Garden." Hoot recently released his current single, "I Would've Loved You," a duet with Kelly Clarkson.
Read 11 Questions With Jake Hoot here.