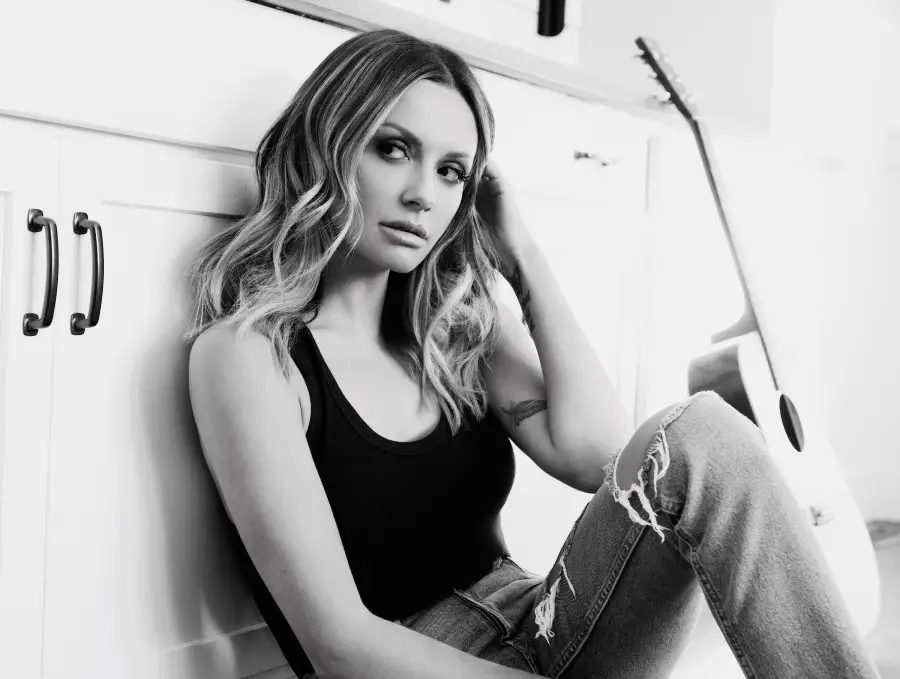 Carly Pearce was only a few months into her marriage to Michael Ray when she realized it wasn't going to last, a realization that both horrified and embarrassed her. Pearce opens up about the challenging experience in her upcoming album, 29, but recalls the early days of coming to grips with her upcoming single status, reaching out to her good friend, Kelsea Ballerini, for support.
"I felt like this was an opportunity for me to dig in and maybe stand tall in an area that maybe I felt so much shame around for a while," Pearce recalled in a virtual media event with Everything Nash and other outlets. "I remember Kelsea Ballerini, she was one of the first people that I told that this was all going to happen. And I was so sad, and I was so embarrassed. And she said, 'But what if you give voice to so many people who think that they should be embarrassed and so shameful? You're coming out of a young generation. You could make a difference … Honestly, I'm inspired by you.'
"And I remember leaving that with a different perspective of what the opportunity was, instead of looking at it as something that should be shameful" she continued. "And so, that was kind of how I approached all of the music of just, we're all struggling. My struggle just was kind of for everybody to see, but now I can assure you. I've seen so many fans share their stories with me of how I've helped them to not feel shame around something. or to get through something or to make hard decisions. And that to me is so worth it."
Pearce is brutally honest about her divorce in the songs on 29, including "Should've Known Better," her current single, "Next Girl," and especially the title track.
"Obviously I knew I had decisions to make long before the world knew," Pearce said. "I was on the phone with a girlfriend kind of talking through some things. And I said, 'You know, I think I'm going to have to write a song called '29,' make a project around it — the year I got married and divorced.' She was silent and she goes, 'Have fun with that.' To me, this song is like my Tammy Wynette moment. And what I mean by that is like Tammy never shied away from singing heartbreak. It's true. She was the queen of heartbreak, and  it's not like I'm trying to do that, but also, I feel like she was so vulnerable and honest and just sang these songs from pure raw emotion."
29 will be out on Friday, February 19. Pre-order the album at CarlyPearce.com.