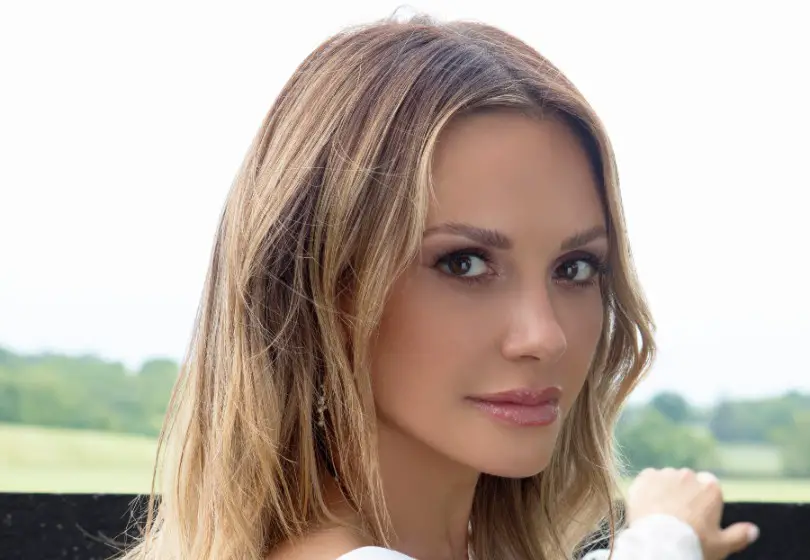 Carly Pearce doesn't have any regrets about any of the seasons in her life, even the hard ones. The 31-year-old reflected her broken heart over the end of her marriage, first in 29, followed by 29: Written in Stone. The music is an achingly honest look at the range of emotions Pearce, from the fiery "Diamondback" to the pensive "29" and her current collaboration with Ashley McBryde, on "Never Wanted to Be That Girl."
Now that Pearce is, happily, on the other side of her heartache, she is grateful for that season, and the music that was birthed from her pain.
"The album was really about narrating my 29th year in a way that put my pain to purpose not only for myself, but for listeners and fans," Pearce tells Haute Living. "Through sharing my story I wanted to show that there's beauty and gratitude waiting for us on the other side of the painful things we go through in life."
The second leg of Pearce's The 29 Tour begins in March, where Pearce will once again be able to tell her stories in real-time in front of her fans.
"The first leg of this tour was so special because it felt like the first time that I was able to really be 100 percent myself," the Kentucky native reflects. "The experiences that allowed me to write 29 and 29: Written In Stone were some of the most difficult moments I had ever experienced, but seeing so many faces singing along to every word night after night, reminded me of how powerful honesty can be. I'll never forget those moments and will always carry them with me."
Pearce, who says she'd someday love an "all-female 90s country tour with me as their little sister," will then join Kenny Chesney on his Here and Now 2022 Tour. Although eager to join Chesney on his tour, which also includes Old Dominion and Dan + Shay, Pearce admits it will be hard to top her experience with Lady A on their 2022 What a Song Can Do Tour..
"I've been so blessed to have amazing experiences with everyone I have toured with, it's hard to choose a favorite," Pearce says. "I will say though, touring with Lady A in 2021 was such an incredible tour to be a part of. They are such genuine and good people, and it was so nice to be in front of all the fans again after such a long time away from everyone."
Before Pearce embarks on her The 29 Tour, she will head to Las Vegas for the 2022 ACM Awards, where she is nominated for four trophies, including Album of the Year for 29: Written in Stone, and Female Vocalist of the Year. Pearce and McBryde will also perform "Never Wanted to Be That Girl."
Find all of Pearce's music and tour dates here.