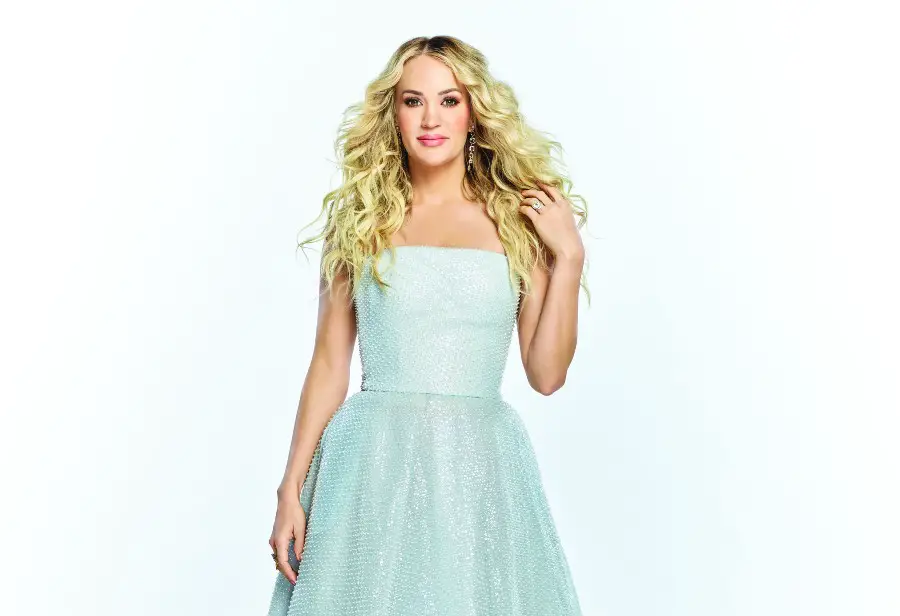 Carrie Underwood is heading into the upcoming ACM Awards with four nominations. The Oklahoma native is nominated for three for her "if I Didn't Love You" collaboration with Jason Aldean (Single of the Year, Music Event of the Year and Video of the Year), as well as one for the night's highest honor, Entertainer of the Year.
"Of course, it's an honor to be nominated for Entertainer of the Year," Underwood tells her record label. "I feel like I'm so blessed to have so many facets of my job and things that I do, obviously performing live on stage, but there's about a million other irons that we've always got in the fire that we're always working on and we're always busy. It kind of encapsulates all of that, and being recognized for all the things going on is always a good thing."
Underwood shares the Entertainer of the Year category with Eric Church, Luke Combs, Miranda Lambert and Chris Stapleton — an impressive list of artists that she feels honored to join, even if the nomination was not expected.
"You never know what's going to happen, because obviously there's been many, many other artists that have just been crushing it and putting on great shows and doing all the things," Underwood concedes. "There's only a select handful that get nominated and it's obviously very exciting and we'll see what happens."
Underwood not only wasn't expecting to hear her name mentioned, but she prefers to not pay close attention to when the nominees are announced.
"I love that they announce nominations for the ACMs in the morning because the night before you kind of know that they're gonna come out," Underwood says. "Usually, I forget by the time morning actually gets there. I wake up and start going about my day, and then I'll get a text at some point that says, 'Congratulations,' and say what I'm nominated for, so it's just super 'Oh yeah! Oh my gosh! Yay!' I knew they were coming, but they always surprise me, and I always feel just super honored and excited when I get good news like that."
Underwood will also perform for the 2022 ACM Awards. The ceremony will be hosted by Dolly Parton along with Jimmie Allen and Gabby Barrett, The 2022 ACM Awards will air live from the Allegiant Stadium in Las Vegas, without commercial interruption, on Monday, March 7 on Amazon Prime Video.