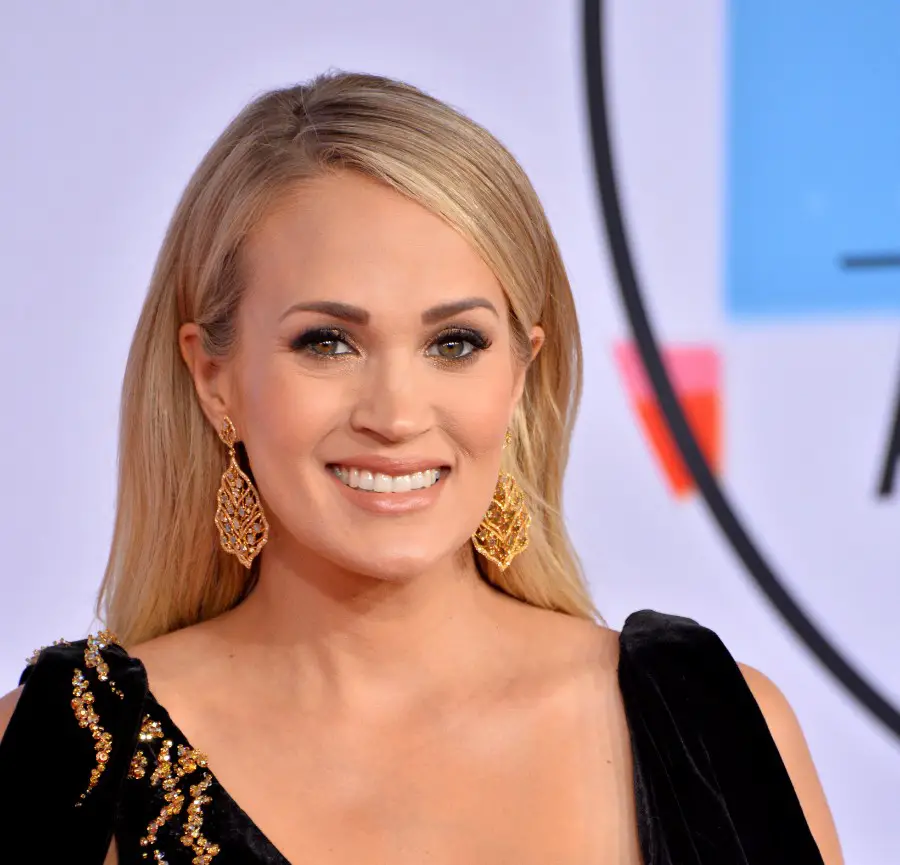 Carrie Underwood now proudly calls Nashville home, but it's far away — literally and figuratively — from her hometown of Checotah, Oklahoma. In a recent episode on SiriusXM's Storme Warren's podcast, Underwood recalls her first visit to Music City, when she was just a child, and her dreams of being a country music singer were still a long way from being fulfilled.
"I first came to visit Nashville when I was ten years old," Underwood shares. "I was a baby. We had a friend — she was kind of a friend of the family, and she would push as well, to get me to sing places. So I definitely had a lot of people in my life that were like, 'You're pretty good! Let's go try … You should sing here, or sing in this theater thing. Go here, and sing for these people.' So it was getting connected through other people to do things. We just came for a visit. We visited the Country Music Hall of Fame. We saw the Ryman. I didn't get to go in, but we saw it."
Underwood returned to Nashville a few years later with hopes of a recording contract, after earning some early attention because of her powerful voice.
"I just kind of took in, and thought I was big stuff, going to see Nashville," Underwood says. "Came back later, because again, it was one of those things — I can't even describe how it happened, but I got to meet some people, and record some songs. I feel like people at the time were looking for another LeAnn Rimes, because she had exploded, and different people just trying to introduce us to people. I don't even know how it happened. I shook some hands. I met some people."
"I don't know how close I got, but it was definitely, again, just meeting people and shaking hands," she continues. "I think people looking for that next big thing, and I was such a baby. I was just in awe, and trying to not mess everything up … I had no idea what I was doing, because I was a child. But we came home, and it was always like, 'Just waiting for that phone call. Just waiting.' And obviously I had no idea how things work, or any of that, so it was back in school and doing my thing and waiting for that phone call."
Underwood hoped for the call with a recording contract at the time, but now feels immense gratitude that her career worked out the way it did.
"If something had happened, there's no way I would have the career I have now, or probably just sense of normalcy," the American Idol alum acknowledges. "It was so important for me to go to school. It was important to me to have that base. If that had worked out, it would have been some flash in the pan. I might have had a song on the radio and thought I was big stuff, and you probably would have never heard from me again, because there was a lot of growing up I had to do.
"It was a good experience," she remarks. "It was great to be in a real recording studio, and sing a little bit, and get a taste of Nashville. After that, I feel like I knew I wanted to live here. I thought that would be amazing, because I loved Nashville."
Underwood's next studio album, My Savior, will be released on March 26.