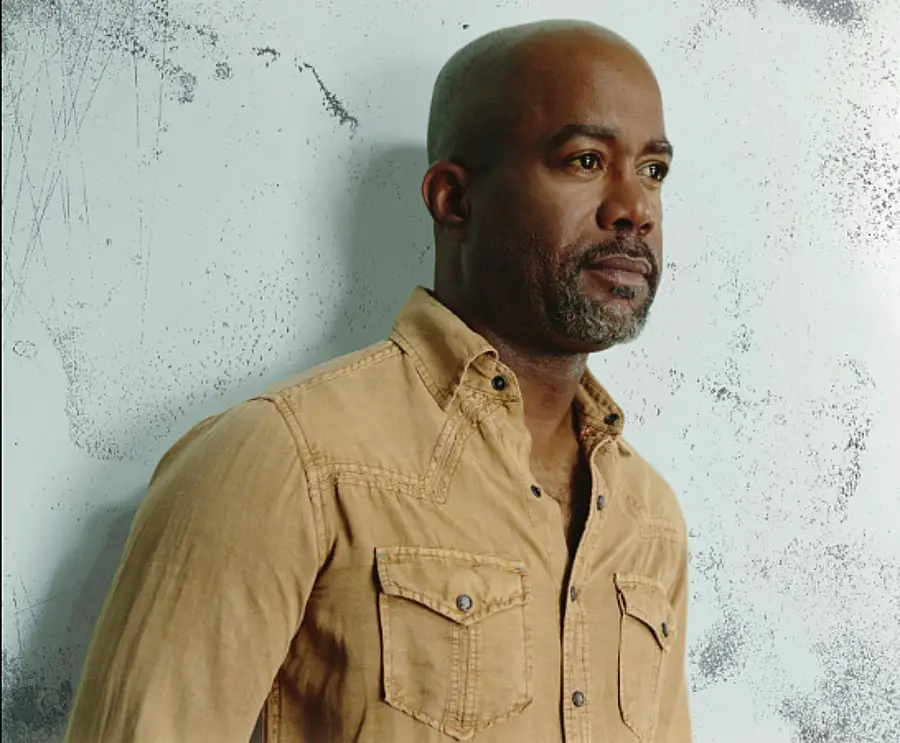 By the time Darius Rucker released his debut single as a country artist, "Don't Think I Don't Think About It," in 2008, almost everyone knew who he was, as the lead singer of Hootie & the Blowfish. But that wasn't enough for him, at least not anymore. The South Carolina native was determined to have a lengthy career as a country artist, and was willing to do whatever it took to make it happen.
"We were in a meeting, the very first meeting about the record when i was finishing it up," Rucker recalled to Clint Black, as part of the upcoming Talking in Circles series on the Circle Network (via People). I said to him, 'What do you do if you're the low guy? What do you do if you're the new guy?' And they were like, 'Well you do a radio tour. But we didn't think you would do that.' And I said, 'Light it up.' We went to almost every radio station in the country."
Rucker not only was eager to visit the radio stations, but also to prove that he wasn't afraid of hard work, if it would help him achieve his dream.
"For me it was, if we're gonna do it on this level, I was going to give it all I had," Rucker explains.  "I knew the best way I could do that was to let everybody that were the people playing the songs to know that I know I'm not anything in this genre. I'm just trying to get on the radio like everybody else. If you play my song, great. If not, hey man we had a beer, it was cool."
Rucker's strategy worked, and then some. "Don't Think I Don't Think About It" became a No. 1 hit at country radio, making him the first Black artist to have a No. 1 hit at country radio since Charley Pride's "Night Games," in 1983.
"We went around with that attitude, and people liked the song," Rucker says. "And that was really cool."
The Grand Ole Opry member just released the cinematic video for his current single, "Masterpiece."
"The song is about a guy who really just wants to be known for the tremendous amount of love he has for this woman, and I think that's beautiful," Rucker explains. "During a tough time like this past year has been, I think upbeat songs like this are important because they remind people that even when things are tough, there's also a lot of good in life and good in the world. I hope people enjoy this song as much as I do, and I hope they enjoy seeing it come to life in the music video."
Read 11 Things to Know About Darius Rucker here.