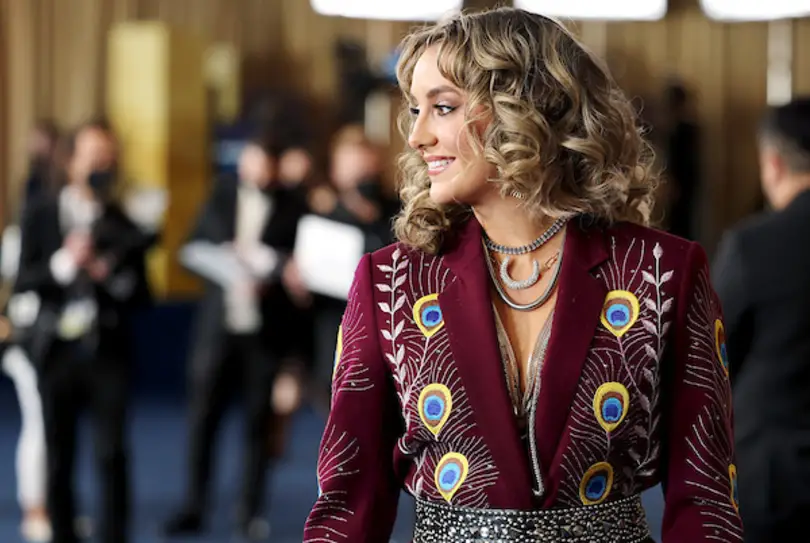 Lainey Wilson was recently announced as a new addition to the cast of Yellowstone. The  "Heart Like a Truck" singer reveals how she ended up on the popular Paramount TV show, which not surprisingly began with her music, music that Taylor Sheridan, who is a co-creator of Yellowstone, was already a big, big fan of.
"In 2018, my manager sent over some of my music," Wilson tells Audacy. "They were looking for some music for the show for Season 2, and they ended up choosing one of my songs called 'Working Overtime.' This was before a record deal or anything. [Taylor] was a fan of mine, we're a fan of his. He invited us to Vegas to play at this horse riding competition where I got to hang out with him, talk to him, shake his hand, and get to know him. We exchanged numbers, and he's put three of my songs in his show so far."
At the height of the pandemic, in August of 2020, Sheridan invited Wilson to perform a show for the cast and crew of Yellowstone, just her and a guitar, and the rest is history.
"[I] got to hang out with him a little more," Wilson recalls. "He called me in February and said, 'I want to create a role specifically for you,' and I'm like, 'You're sure you want to do that? Let's do it!' I love doing things that are scary. I love stepping outside my comfort zone. It's going to be great."
Wilson is eager to add to her creative resume, but it isn't because she needs more work. The 30-year-old won two ACM Awards, both for New Female Artist of the Year, and Song of the Year (for "Things a Man Oughta Know"), and had a No. 1 hit with Cole Swindell, for their  "Never Say Never"  duet. So the fact that she is doing Yellowstone, or any other project for that matter, is much more because she wants to than feels like she has to.
"I feel like I'm not having to prove myself as much," Wilson explains on Apple Music Country's Today's Country Radio with Kelleigh Bannen. . "As a new chick on the block, you feel like you got a lot to prove —  lot to prove in the songwriting world, [and] a lot to prove just in every area of life. Now I feel a little bit like, 'All right, we accomplished this. We can do it again. We've already proved ourselves.' It put just enough fire underneath me to just want to do it again… I moved to Nashville to make history and show a lot of the people who were raised like me, who, coming from tiny little towns, that you can do anything you set your mind to. Don't let anybody tell you no. Go get the dang thing."
The fifth season of Yellowstone will premiere on November 13.